The Puravida SWA Wave Trilogy - Round 3: The Cardiff Wave Classic 2013 

22nd - 24th Feb
The concluding round of the SWA wave series comes home to the oldest stop on the tour.

Since the very beginning of the Student Windsurf Association, Cardiff has been a stop on the tour. The endless selection of perfect wave sailing locations nestled in the picturesque, winding coastline of South Wales just a short drive away from the buzzing Capital city, make it an ideal location for an SWA competition.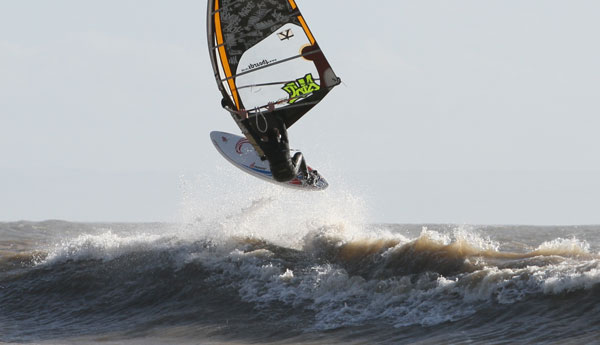 SJ at Cardiff Wave 2012                                                       Credit - Javier Choi
---


In recognition of it being the longest running event on the series, this year the Cardiff event has been renamed the 'Cardiff Wave Classic'. As with every SWA event there will be a party of epic proportions. On this occasion the Saturday night will remember the early days of the events in Cardiff by adopting a retro beach party fancy dress theme.

By this stage in the season, you know the drill. For the bargain price of £15 you get:


Accommodation provided by the Cardiff Windsurf Club.
Breakfast for 2 days and dinner Saturday night.
Two days of the best windsurfing the UK has to offer at the spot with the best forecast in South Wales or Pembrokshire and entry to the competition.
2 awesome nights out in Cardiff.
A chance to browse the delights of Puravida HQ.

Non windsurfing tickets are also available for £12.50.




Cardiff Wave 2012
---


The series key sponsor Puravida is based just outside of Cardiff and will host the Prize giving for the weekend's competition. The event is the final round of the trilogy and will decide the overall result of the series. The prize for the series will be awarded at the SWA Nationals in Southampton in April. Remember Puravida are putting up a board for this so there is a lot to play for.


    

"The Puravida SWA Wave Series is supported by Puravida Boardriders in association with Fanatic, North, Ion and the BWA.  Taking Students to the best wavesailing locations in the UK with a taste of the British Wave Tour!"


Ticket Sales are live now! Closing Monday 18th Feb at midnight. Tickets are limited so don't wait!