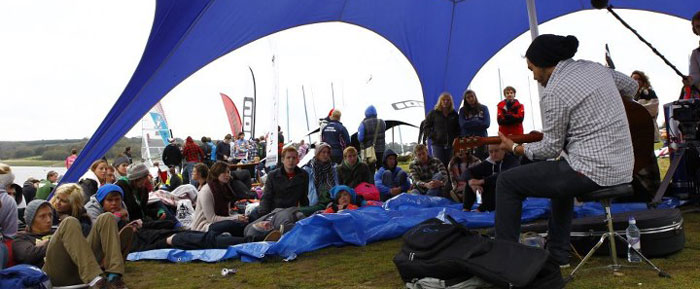 The Bands

Each year since it started Aussie Kiss has grown and improved. Today the event is so much more than a windsurfing event, it's a windsurfing festival. And you can't have a festival without music.

For those who find themselves feeling a little delicate during the daytimes at the lake there will be live acoustic music playing during the day to help pick you up and top those windsurf batteries back up to 100%....be sure to get yourself a nice comfy spot under the star-tent!

On the Saturday evening, in keeping with recent tradition we will be kicking off the night with an act that will blow your socks off!!...but hopefully not your fancy dress!! After the band there will be DJ sets playing late into the night to make sure you don't lose your buzz.

Keep an eye on the Facebook event to see snippets of the bands on the line up as we get closer to what is (let's face it) the most important date in your diary this side of 2014!

Isaac Indiana
www.IsaacIndiana.com
www.myspace.com/IsaacIndiana

In a musical landscape littered with less than extraordinary cover bands, Isaac Indiana have emerged as one of Devon's true breaths of musical fresh air over the last 18 months or so, performing brilliantly crafted self-penned material alongside inspired and unexpected covers.
Whilst all of the band members are youthful and filled with joyous vigour (MC Sturges would be a tour de force performer in any environment), they play with Skill and assurance way beyond their ages.
From the release of their critically-acclaimed EP 'Speak Up' in 2012 to their much anticipated 2013 album release 'Borderlines' they have not failed to keep raising the bar at any point, and they are now very much one of the most in-demand bands in and around Exeter.
"[Isaac Indiana] decided they wanted to make their mark on the world of music and have done so with a well inked stamp."
- Indie Bands Blog

"Thanks to their differing musical backgrounds each of the band members bring their own influences to the group."
- RMD Music Blog
"Isaac Indiana splits the difference between indie-pop and indie-rock."
- IndependentClauses
"Their EP 'Speak Up' is one of the best demos you'll hear from the South West this year."
- MattPocockMusic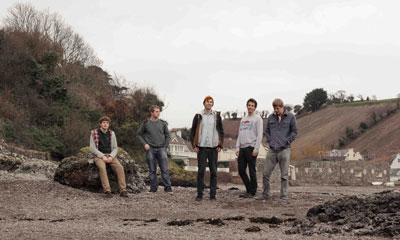 DJ Spreads

Sam Spreadborough a.k.a Spreads is never happier than when he is behind a set of decks and in front of a large crowd. He will play any and every style of music, so you can expect new and old school tunes all night. He has been DJing regularly at the University of the West of England as well as various clubs around Bristol including the O2 Academy and Bristol Uni Anson Rooms. He is known for his high energy performances and ridiculous dance moves.  
Official quote: "Every day's a party!" Spreads...dictated, not read

Sam Baker 'Doodles'

Red Bull are once again coming in force to Aussie Kiss this year, and if all that Taurine doesn't get you bouncing around this weekend, then Red Bull's resident DJ from Exeter University is sure to get you flying.

Doodles is one of the most exciting talents in the South-West underground scene at the moment, but when he isn't DJing he likes getting new tattoos, spending the whole day in an easy-access onesie, trying out new haircuts, acting and winning.

Red Bull are keeping him safely tucked away before the event, but close sources have stated "they can neither confirm nor deny that he may like a beer"