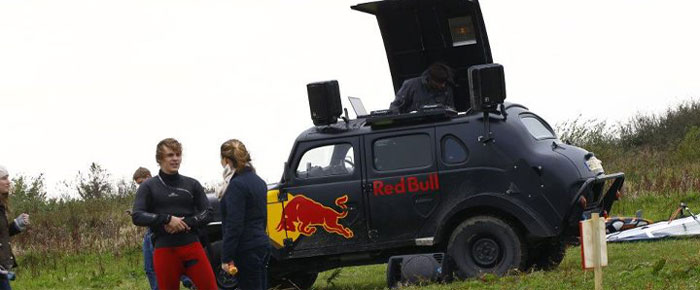 Is this your first Aussie Kiss ? ? ?
First things first…make the right choice!
When your club's committee tell you how "AK is the best event of the year, you are going to freaking LOVE it and you really don't want to miss it"…they are telling the TRUTH! This event will set you up socially for the rest of your university life. So make the right choice and respond with "Hell yes…I. Am. In!".
So you've decided to go….what's next?
You are about to become a lifetime member of the Student Windsurfing Association. "And how much will this lifetime membership of awesomeness cost?" we hear you ask…Well you aren't going to believe this, but a lifetime membership of the SWA and access to tickets for every event (FOREVER!) will set you back the almost unnoticeably small sum of just £5! (We know how you feel, pretty damn kick-ass right?!). You also need to get your hands on your club's super-secret password, just ask your club President. This is to stop non students turning up at SWA events, some of these passwords are pretty damn kick ass too...right?!

OK, so you're a fully-fledged SWA member…looks like it's time to get that all-important ticket!
The diverse range of universities that attend SWA events is undoubtedly the reason why they are so much fun, and we do our best to make sure every one of their members gets the opportunity to purchase this life-changing ticket. To make this happen, tickets are released gradually during the course of the run up to the event. To get your hands on one, simply let your President know you want to go, he/she will sign you up, and then go to the 'Event Payment' link on the 'User Menu' on the left hand side of your screen (hint: you need to be logged in to see this).

Hang on a second, there's more than one ticket to choose from?!
You're exactly right, there are a few different ticket options; but to keep it simple…if you want to windsurf at the event get a Beginner, Intermediate or Advanced ticket. If you won't be windsurfing (or miss out on the windsurfing tickets) don't panic…you can still do what hundreds of others do every year and come along for the party and the banter by buying a Party ticket (formerly known as the XSWA ticket).

Now, to put your minds at rest here are a few frequently asked questions answered in typically awesome SWA-style:

How on earth am I supposed to get to Bude?
Don't panic, your club's committee will help you organise this. Ask your President for more information.

Where am I going to sleep?
Bude Holiday Park has hundreds of fully-fitted caravans with a bed for everyone…all you need to do is bring a sleeping bag.

Will I know anyone in my caravan?
YES! We do our very best to ensure you are placed in a caravan with fellow club members next to the other caravans housing the rest of your club. This means you can chop and change and pick your van-mates for the weekend as best suits you.

Am I going to be warm enough?
We really hope so! That said, it can get chilly at this time of year so make sure you bring warm clothes for the days at the lake, something wind-proof and a nice warm hat (although there will also be nice warm hats on sale from the lakeside stalls). The caravans have heaters so you should be fine there but worst case simply make like an Eskimo and share that body heat!

I haven't had a chance to windsurf with my club yet, can I windsurf at Aussie Kiss?
ABSO-FRICKEN-LUTELY!! AK brings together hundreds of windsurfers from all over the country, but even more importantly it single-handedly introduces more beginners to the sport than any other event of it's kind. There will be instructors everywhere and professionally-run tuition for all abilities. Trust us when we say there is no better place to give it a go than at Aussie Kiss!

Are we staying at the lake?
Not exactly. The lake is a short drive from where we will be staying, so you'll need to be prepared for two days away from the caravan site.

Do I need any special footwear?
WELLIES! WELLIES! WELLIES!...it is a festival after all! We aren't talking Glastonbury levels of mud, but it never hurts to bring a pair of good old reliable wellingtons!

So what's this I hear about a fancy dress party?
AK is famous throughout the windsurfing world for throwing the best, most hilarious fancy dress party out there. This is your opportunity to show the world how you and your club roll. Most clubs go with a unified theme which will help you find each other in the club during the party.

Speaking of the party…where exactly is it?
The parties on both Friday and Saturday nights both take place within stumbling distance of the caravans in the onsite venue at Bude Holiday Park. There is a dancefloor, stage, "facilities" and of course (most importantly) A BAR! (The SWA promotes responsible drinking)

Is there food?
YUP! You get breakfast included on both days! During the day there is food available to purchase at the lake and there is a fast food shop onsite at the holiday park. Every caravan has a cooker and microwave so for those who want to cook their own food, you can do that too!

Are there any shops nearby?
There is a supermarket in Bude town centre (about 5 mins by car) and there is a small shop onsite.

Can I get cash out at the Holiday Park?
Sometimes…but it's not guaranteed. Best advice, bring whatever cash you are planning to put behind the bar with you (it'll just avoid unnecessary disappointment!). You can restock during the day between the lake and the holiday park.