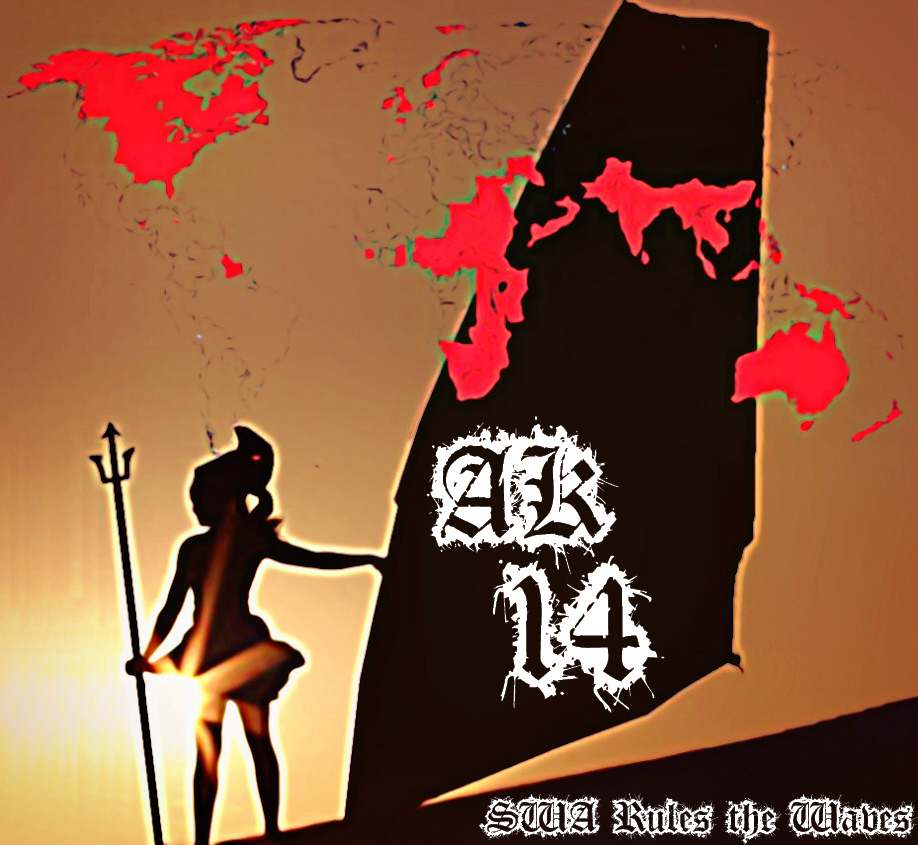 Ladies and gentlemen of the SWA, Aussie Kiss is upon us once again; and in its fourteenth year the event will tip its hat (and glass) to both the sailors of old and windsurfers of not so old as we bring you...
Aussie Kiss 14: The Age of Discovery - SWA Rules the Waves

The Student Windsurfing Association proudly presents the Student Windsurfing Festival 2015 - Aussie Kiss 14!

That's right, people will literally fly in from around the globe, drive until red bull can keep them awake no more, and sell all their worldly belongings (we may exaggerate a little) just to be part of the phenomenon that is Aussie Kiss 14 – The Age of Discovery: SWA Rules the Waves

Bude, Cornwall is once again the spectacular location and the weekend of 6th-8th November.
We have sooo much in store for this year's festival. For the tidy sum of £55 you get:

• Caravan accommodation for two nights at Bude Holiday Park
• Two breakfasts
• Two days of windsurfing at Roadford Lake with 100s of other windsurfers and instructors on the water creating a unique and super awesome vibe
• Friday night party to get to meet some life changing people and unwind for the epicness of the weekend ahead
• Industry sponsors demoing kit, selling winter essentials and generally looking cool
· Lots of really insightful clinics for all abilities, ran by industry leading legends
· Full RYA standard instructor lead beginner sessions
• Inter-club competition kicking off the SWA 2014/15 series
• PRIZES!
AND OF COURSE…The epic, unrivalled, mind blowing, out of control Saturday night Fancy Dress Party that is on another scale!!!


Get your creative minds together and come with your very best, downright genius take on the theme of The Age of Discovery: SWA Rules the Waves


At this point wipe off the drool from your keyboard and head straight to studentwindsurfing.co.uk (if you're computer hasn't packed up from all the drool) and buy yourself one of the golden Aussie Kiss 14 tickets!!

(Party only tickets available for £40 (doesn't include windsurfing). Instructor tickets available for £30)