In 2016 Aussie Kiss changed it's format, and for the first time in the event's history students were permitted to camp right at Roadford Reservoir. This made the event the most intimate experience yet. Camping is always a fun and social way to escape the stress of urban living and breathe in the country fresh air to chill out for a weekend. With no travel requirements Saturday or Sunday it's as easy as rolling out of bed on onto a Windsurf… Just the way we like it.
It's likely that most of those looking to attend Aussie Kiss have spent a night in a tent, but it's always worth skimming our top camping tips to be sure you're up to scratch and you don't forget any campsite essentials!
Camping checklist
It should go without saying that before going camping an important factor to check is the weather and wind forecast, if you're able to tweak your selections depending on temperature then you'll be thankful when you arrive!
Essentials  Camping Equipment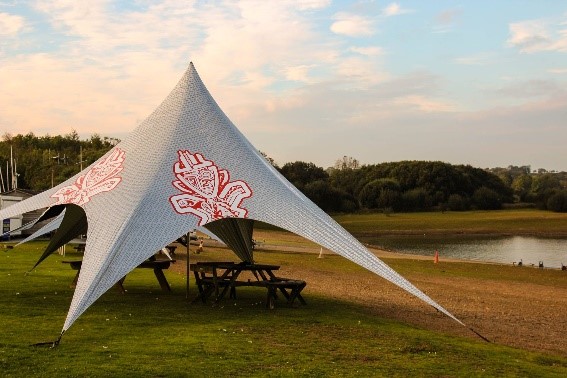 • A 3 or 4 season sleeping bag is a must have, along with a solid ground matt.
• A tent, including all the poles and pegs (be sure to know who you are sharing with beforehand, and how to set up the tent as it may be dark when you arrive)
• Bin bags (to keep any rubbish to a minimum to reduce clear up time)(also good to keep wet and dirty kit in)
• Wet wipes
• Toilet roll (you can't always count on the mobile toilets to restock toilet roll)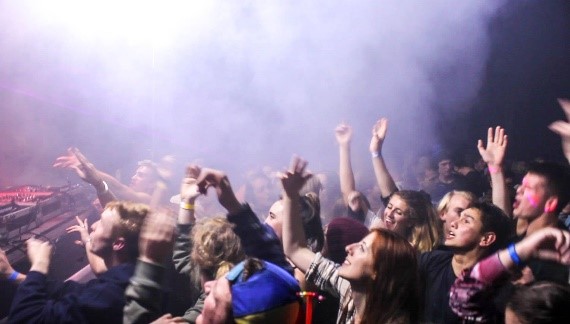 Clothing
• Plenty of warm clothes
• Waterproof coat
• Wellies or shoes you don't mind getting muddy
• Your amazing fancy dress, theme decided by your university
Wet gear
• Wetsuit (if you own one, your university may bring one for you)
• Boots
• Swimming shorts/costume
• Rashvest*
• A towel
• A harness if you are intermediate

• Leggings/Long Johns
Other
• Snacks (brioche and croissants make for a good breakfast snack)
• Portable charger
• Money (there is no cash machine on site)
• Toiletries (there are showers available on site during the daytime)
• Alcohol
• A pack of cards*
• Glowsticks and Glitter*
So there you have it, a list of the most crucial items.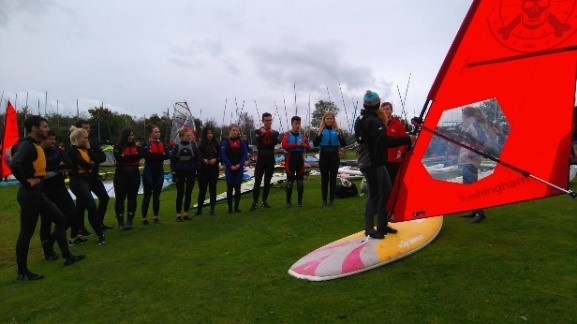 Next it's good to familiarise yourself with the house, well in this case field, rules!
Campsite Rules
• No disposable barbeques as they can burn patches into the grass, although small camping stoves are allowed.
• Please do not light any campfires.
• Please stay in the camping and party field and don't go wandering into neighboring farmer's fields.
• Keep rubbish to a minimum and discard all rubbish in bins before leaving to reduce clear up time.
• No alcohol is allowed inside the party tent so make sure to drink all of it before entering.
• At night, the lake and changing facilities will be out of bounds and fenced off, so please keep to using the mobile toilets.
If you're travelling with your university then it's likely you have transport sorted.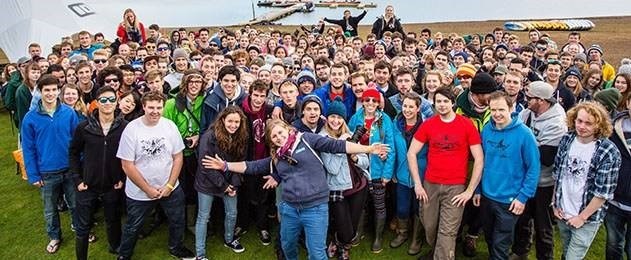 If, however, you're looking to attend Aussie Kiss on your own then here is what you need to know...
How to get to the campsite
We are staying the whole weekend on site at Roadford Lake, Lower Goodacre, Broadwoodwidger, Devon, PL16 0JL
• There will be an SWA flag at the entrance to the driveway.
• Continue down the track to the lake.
• Halfway up the track, you'll see someone in hi-vis who will direct you to turn right into the camping field.
• Go to the registration tent to register and collect wristbands and your new cool event specific t-shirt. Your name will be written on a list if you have purchased a ticket and your wristband will be different colours depending on your ticket type.
• Vehicle parking: Cars and vans park at the far end of the camping field in the marked car park. Coaches and minibuses park on the concrete gravel car park.
• Grab all your stuff from your vehicle and pitch your tents in the camping area (work as a team as it can be difficult to set up a tent in the dark)
• Then get drinking and head to the party tent!