After a year apart, the SWA returned to Bristol for the first Core Event of the year: BaBrUWE Wet Dreams 8! With the combined forces Bristol, UWE and newly-reformed Bath organising the event, expectations were high. A hundred and fifty students made the journey down (or up) on Friday night, excited at the prospect of not sleeping in a tent and ready to see what Bristol has to offer…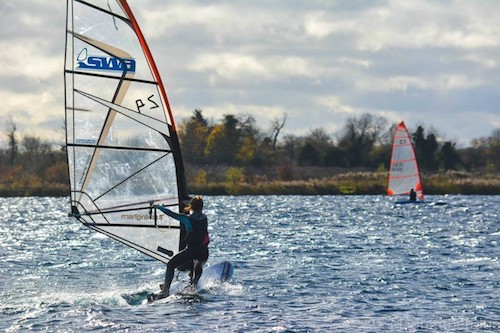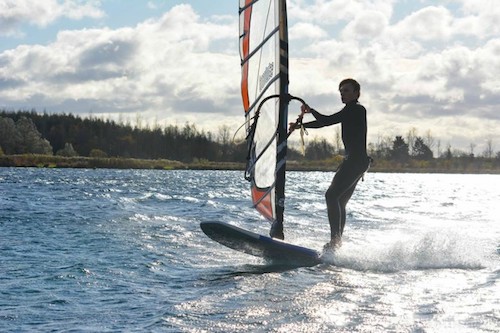 The first night saw us graciously welcomed into the houses of our lovely hosts before heading out to Taboo, which was booked out exclusively for our charming, if slightly dysfunctional, windsurfing family. With the absence of any stray non-windsurfers to interrupt the sesh, it was a great opportunity to see everyone looking a lot less like drowned rats than at our last big event. Special mention goes to James Metcalfe, whose dedication to the sesh meant that he drunkenly decided to forgo the cosy house of his host and sleep rough on a doorstep in Bristol somewhere in order to be closer to the train station the next morning. Unfortunately, in the mix he lost all of his possessions (phone, wallet and dignity), so had to head back to the house anyway to get money for his train ticket, but apparently still made it to a house party in Gloucester on the Saturday night.
As the sun rose the following morning, we had bacon sandwiches, eggs, and (if you'd been particularly nice to your host) crumpets. Some very hungover students then realised they were faced with the prospect of now having to drive for an hour to get to Bowmoor Lake. At this point I would like to thank Red Bull for their contribution to the event; the drivers all appreciated your help so very, very much. Without incident, we all arrived to admittedly not much wind. But we got our wetsuits on anyway because we are all intelligent university educated students who know that cold water is a great hangover cure. With the opportunity for windsurfing, paddle boarding and also a bouncy-castle-type bungee running thing (I don't know the technical name), there was something for everyone and no excuses not to get involved. Prior to the intermediate racing, Thomas Sambrook from Birmingham ran a clinic on pumping to give all our competitors some extra tips for light-wind racing. After a lot of drifting, collisions, and some actual pumping, Katie Prestage from Birmingham took first place, followed by Gareth Caine from Southampton, and then PoKai Peng, also from Birmingham, in third.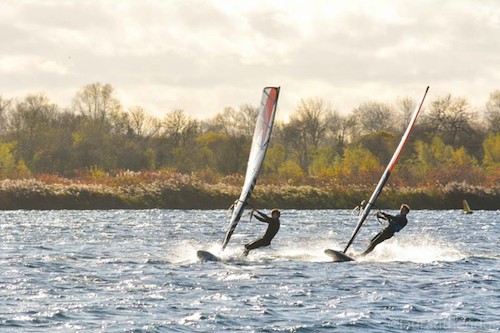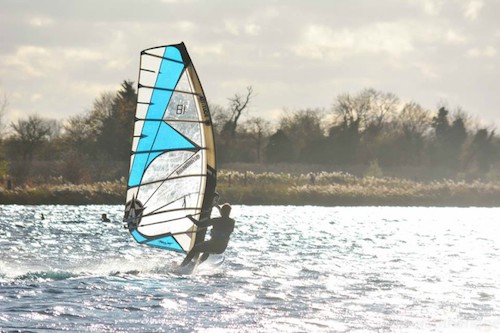 After the windsurfing for the day wrapped up, everyone headed back to their hosts' houses to get ready for another night of antics. ("Getting ready" covers everything from eating pizza, cutting and sticking, napping, face-painting, consuming alcohol and throwing glitter everywhere.) We then headed to SWX to witness some questionable Cards Against Humanity themed costumes and even more questionable decisions. However, the best story of the night actually happened before we even left to go out. One of Brum's young freshers, redacted, found himself unfortunately locked in the first floor bathroom at his host's house and was faced with three options:
Bang on the door/shout until someone comes to help.
Phone a friend.
Jump out of the window.
Obviously, he went for option 3, so redacted spent the night in hospital on an IV drip. (Apart from a few bruises, he was actually completely fine.)
The next morning, when all had returned from their adventures of the previous night, we headed back to Bowmoor. Sunday brought a lot more wind, so there was loads more going on on the water. It was brilliant to see so many people of all abilities out there having a go, on everything from beginner kit all the way up to the latest fancy toy, a foiling windsurfer!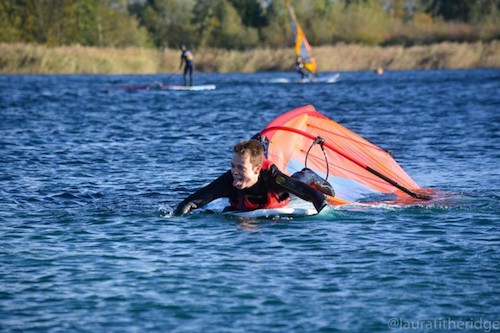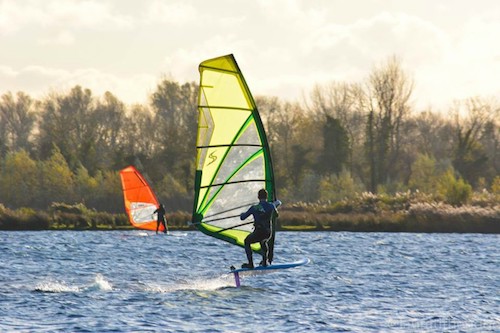 The wind also made an opportunity for some great racing. We had the beginner's racing happening across the afternoon, with Saif Julfar from Cardiff coming third, Chris Outlaw from Bristol in second place, and Jack Alston from Birmingham in first place. We also saw some very intense racing from our advanced sailors, with Thomas Sambrook from Birmingham taking first place in the individual racing, closely followed by Matt Carey from Bristol, and then ­Lewis Smith from UWE in third place. In the team racing, Birmingham 1 (Thomas Sambrook, Ross Griffin, Matthias Casula) came first, followed by Bristol 1 (Matt Duffin, Matt Carey, James Arney) and then Birmingham 2 (Natália Orgoňová, Joe Faulkner, Samuel Hall) in third place. Finally we had the freestyle competition. The wind had dropped off a little bit by this point so it was mainly light-wind tricks being demonstrated. With impressive (and inventive) performances from all the competitors, first place was given to James Arney from Bristol, with Liverpool's Jane Paddison in second place and Matt Duffin, also from Bristol, in third.
Obviously, no weekend is complete without jelly wrestling (...right?) so just before we lost the sun we all gathered around a paddling pool filled with strawberry jelly to watch each other wrestle against the backdrop of the sunset over the lake. It was exactly as weird as it sounds.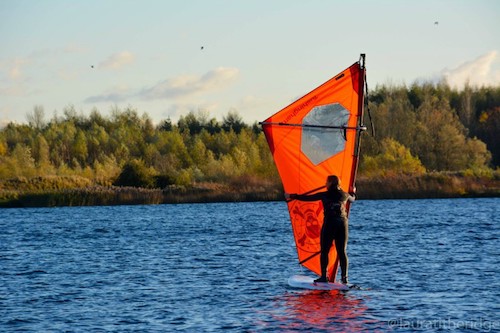 So on that note, smelling strongly of artificial strawberry flavourings, we all packed up and drove home.
Thanks to Bristol, Bath and UWE for having us and organising an amazing start to the SWA Core Series, to Boardwise for once again bringing a load of kit for us to use, and to Bowmoor Sailing Club for the incredible hot chocolates.
If the PEDS (Post Event Depression Syndrome) is really getting to you though, don't panic, it's not the end. We'll see you all at Liverpool on November 24th to do it all over again...