Once upon a time, in a land far far* away a spell was cast over SWA windsurfers across the land that made them flock to Liverpool on November 16th to fulfil the prophecy of having the best weekend of their lives… ITS NORTHERN MONKEY TIME!! This year's theme is FAIRYTALES, keep a keen eye on the page for more fancy dress details from Jodie.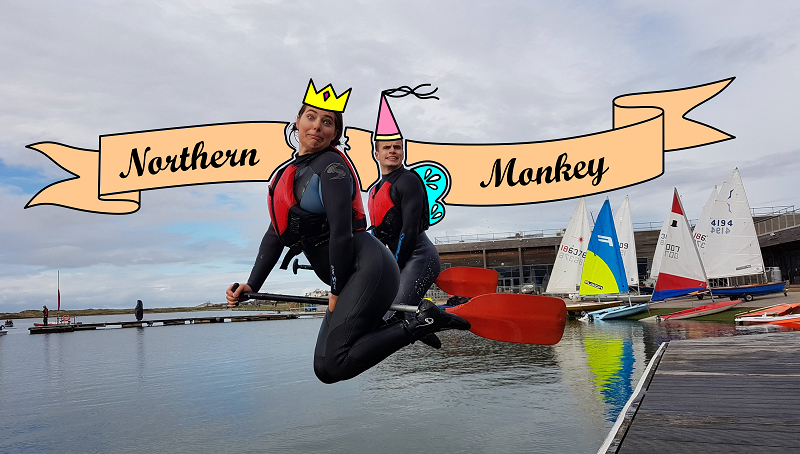 We're kicking off the weekend with a night in the Brookhouse pub for drinking and merrymaking.
On Saturday we'll be donning out (wet)suits of armour and getting out on the water with clinics and free sailing for every level.
There will be a barbeque, music and snacks both days for some top quality mincing by the lake.
There will be a royal banquet on the Saturday evening (pizzas at your lovely host's house) followed by a massive party!
We have a few of Liverpool's best bars lined up and a club booked out exclusively for us, this isn't a night to be missed!
Sunday will be filled with more free sailing to cure those hangovers and racing to compete for the hand of the princess (and some shiny windsurf stash).
To summarise, with your ticket you get:
• 2 unforgettable nights out in this magical city
• 5 star accommodation on floors, sofas & beds** all across Liverpool
• 2 action packed days at the lake including clinics and racing
• 2 lovingly made breakfasts
• 1 mighty frozen pizza banquet
• £22 for Windsurfing, party and accommodation – all the good stuff
• £18 for just party and accommodation – instead of squeezing into a wetsuit, as chief mincers you're keeping the party going on the side-lines
• £16 for the wonderful instructors willing to help teach and provide safety cover
We can't wait to welcome you all to Liverpool!
** Sofas and beds subject to availability