What a Wonderful weekend in wet and windy Wales - we kicked off the Puravida SWA Wave Series in style with a smashing Swansea Seamen!
The series is supported by the amazing folks over at Puravida, ION, K4 Fins and Duotone, who provide loads of help and awesome prizes too! To find out more about the competition - and all the antics that went on throughout the event - read on below!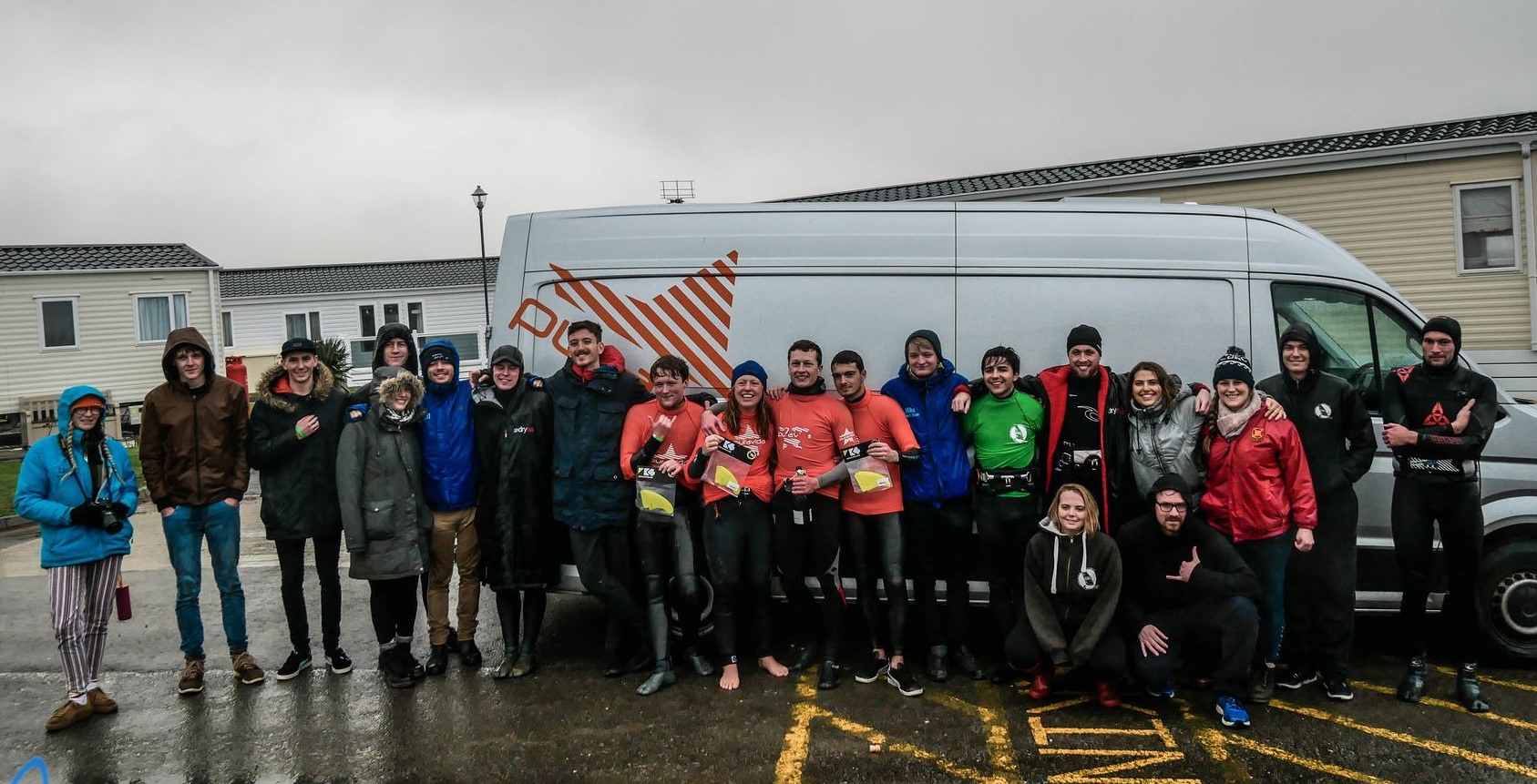 As usual, the night begun with students from all corners of the UK arriving at some very generous hosts' houses. Once roll-mats and sleeping bags had been set up in every available bit of floor space, it was over to the Students' Union to catch up with old friends and new, and play some slightly-alcoholic card games until the other unis arrived. Once a critical mass had been reached (aka roughly 40 students ready for a boogie) we headed to Tooters, where the £1 VKs and jagerbombs kept the dance moves going until the club closed at 3. Notable moments from Friday night included some intense match-making, committee-incest, and a certain Wave-Coordinator losing his VK V-card.
Much to our dismay, it turned out that Uber has not yet arrived in Swansea, and the taxis were all booked, so we ended up walking the long way home along the seafront at 3am (stopping to get food on the way), before everyone tried to forgo the neatly-laid-out rollmats, instead opting to see how many people could comfortably sleep on a single sofa (it's at least 3 more than you think).

Saturday morning we were awoken by the smell of lovely breakfasts wafting up from the kitchens of our wonderful hosts, then it was time to drive to the beach!Turning up to the beachfront at Trecco, it became apparent that the wind was as groggy as some of our still-half-asleep students, but by the time the 20+ windsurfers had finished faffing around with kit vans and roof racks, and got their sails rigged up on the beach, it was firing and we had a sick afternoon of shredding it!
As the tide came in, the waves picked up, but unfortunately not quite enough to run the competition. It was awesome to see so many sails whizzing around on the water - it's safe to say that everyone rocked out in some form or other.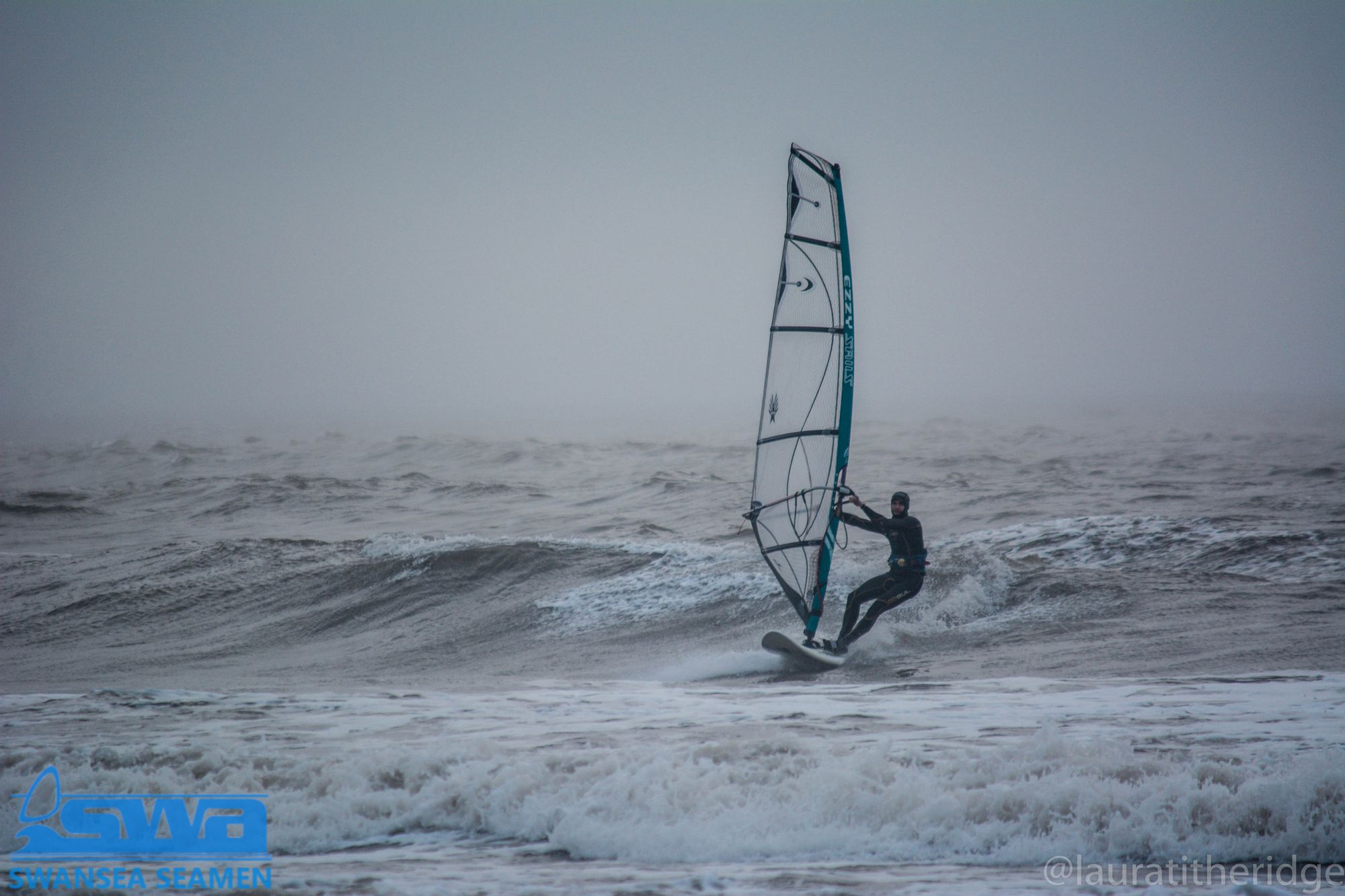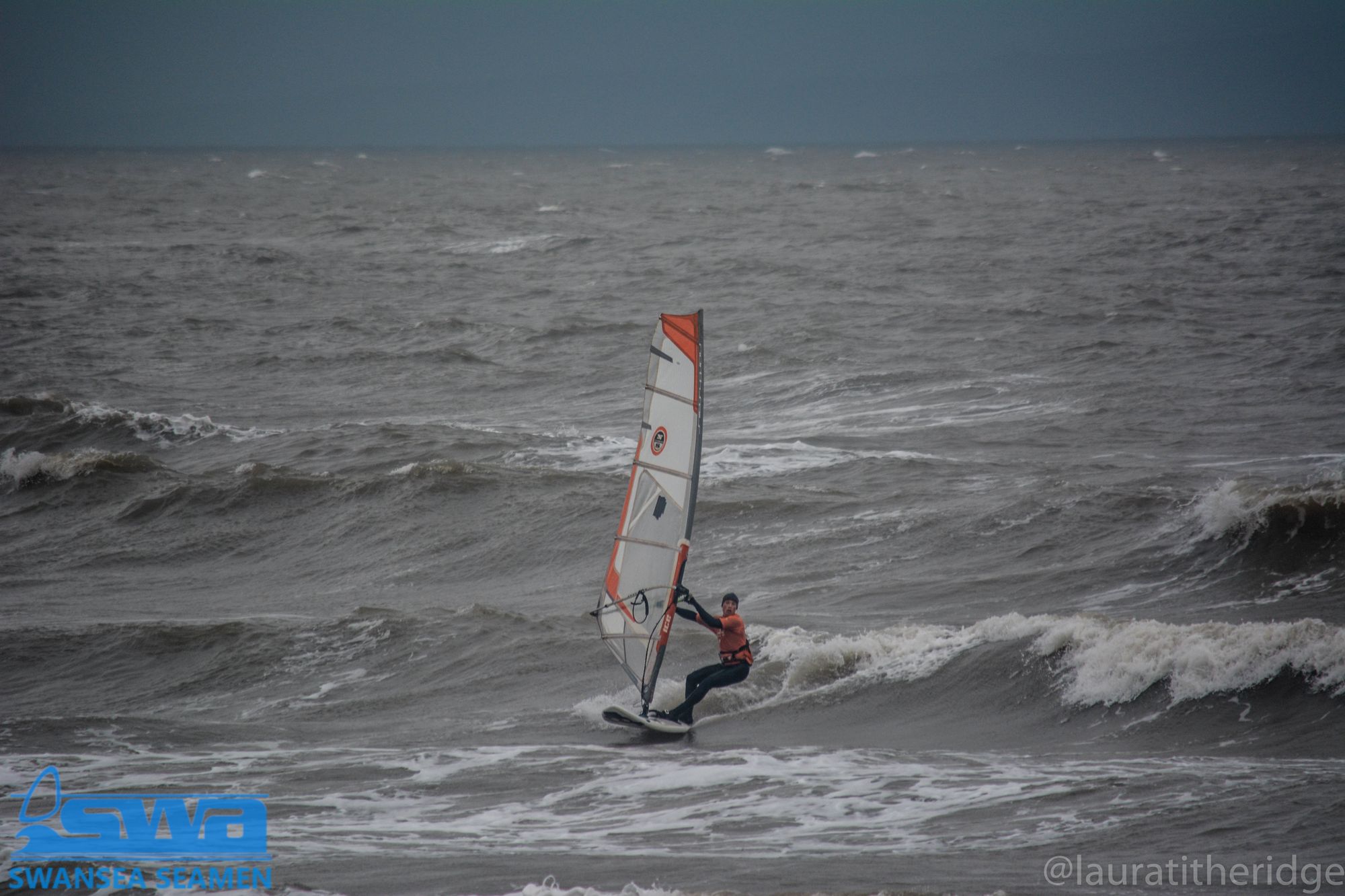 Saturday evening was the usual combination of pizzas and power-naps, but as the night drew on clothes were removed to make way for some fabulous meme-themed fancy dress:
For some though the pizza just wasn't enough and they found they were still peckish at pres, unable to find a plate one Swansea fresher decided that a shoe would be the best implement to drink a raw egg from, while Laura was so hungry she decided to eat half a frozen pizza (before it had been defrosted or cooked). Alongside those antics, a one-man game of danger can and carrying an egg in boxers all night also came out of Brum and UWEs light-hearted game of dares. Liverpool brought a kazoo game to play, the noise of which later helped lead the charge as each host-house was visited in turn by a growing crowd of assembling students.
Once everyone was together we headed to the close-by Lil-London to get the party started! In from the cold, warm layers started coming off and dance moves were being brought out.

An hour later, in need of a bigger dance floor we moved over to Jack Murphy's where we had our own area to throw shapes down in, with one windsurfer being very careful to not break some precious cargo in the process. Somehow various items of underwear were discarded, and yet again many people were left looking slightly ill after green facepaint ended up everywhere; it seems that evil-kermit got the better of us… Some very kind bouncers allowed everyone to keep having fun late into the night, before some slightly-chilly and oddly-interesting walks home.
One possible story involves the SWA's wave coordinator (then turned chief negotiator), managing to persuade a sparsely dressed head-of-media away from the temptation of takeaway food and back to his house without losing (him removing) his last remaining item of 'clothing'. Chief negotiator was later deployed again managing to persuade a slightly unwell nott's representative to remove himself from the tightly packed living room, albeit a bit to late for some.
After some "fun" cleanup operations in the morning, it was time to get back to Trecco, where we were greeted by a juicy bit of wind, and the sight of ex-SWA legend Louis Morris stomping out pushloops, which was more than enough to get everyone excited about going out on the water, ready for a full day of blasting, jumping, wave-riding and competing.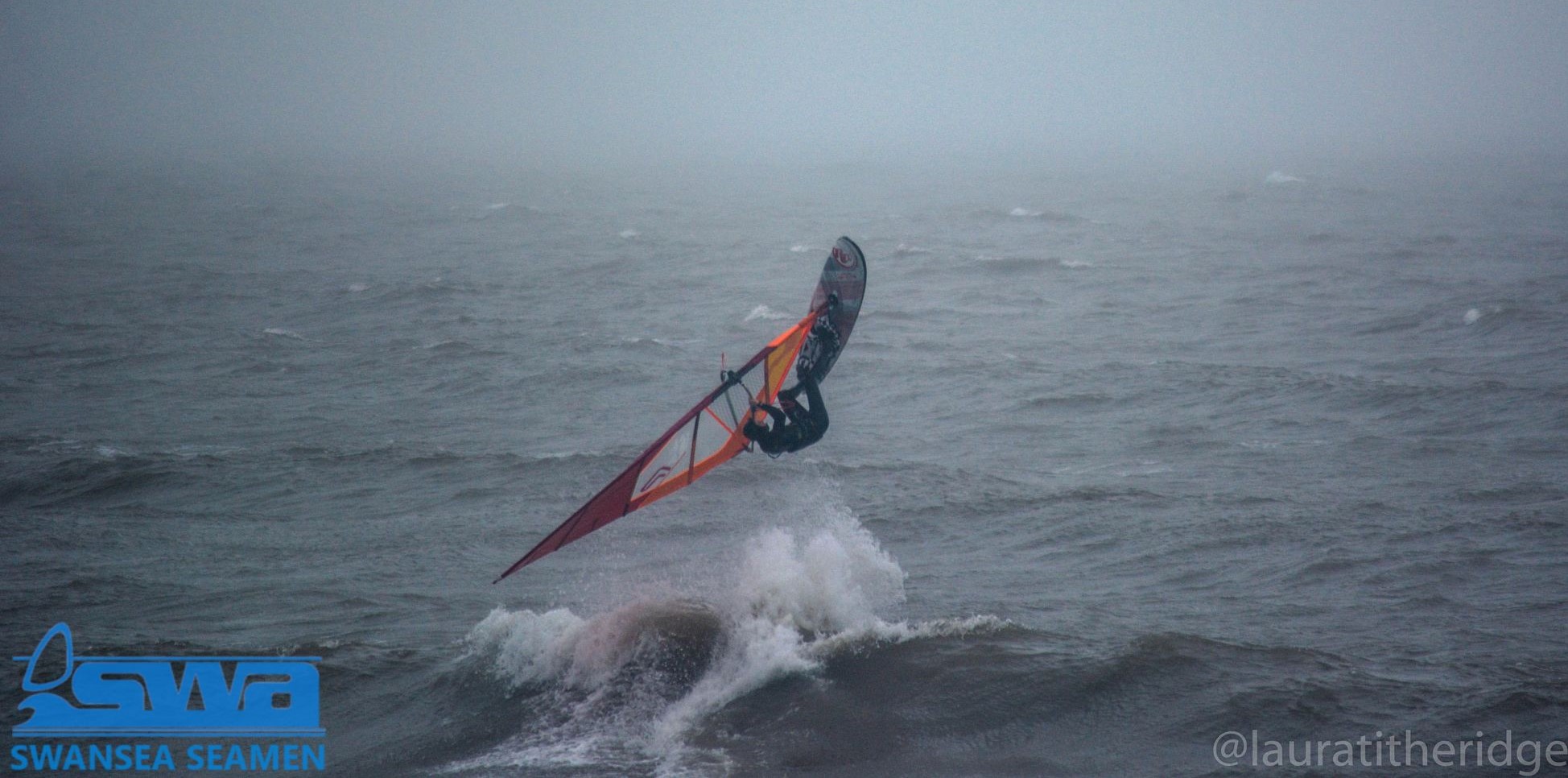 Along with watching the competition, off-water entertainment included some beach-side dancing, and also a dry-land competition, in the form of "car window relay" between Liverpool and Nottingham.

Jim from Puravida Boardriders ran the competition, and this is what he had to say:
"At first the forecast wasn't playing ball for the comp, but we still had plenty of water time……but thankfully as Sunday cleared up the wind came in and gave us some great funs waves and contestable conditions to run the comp!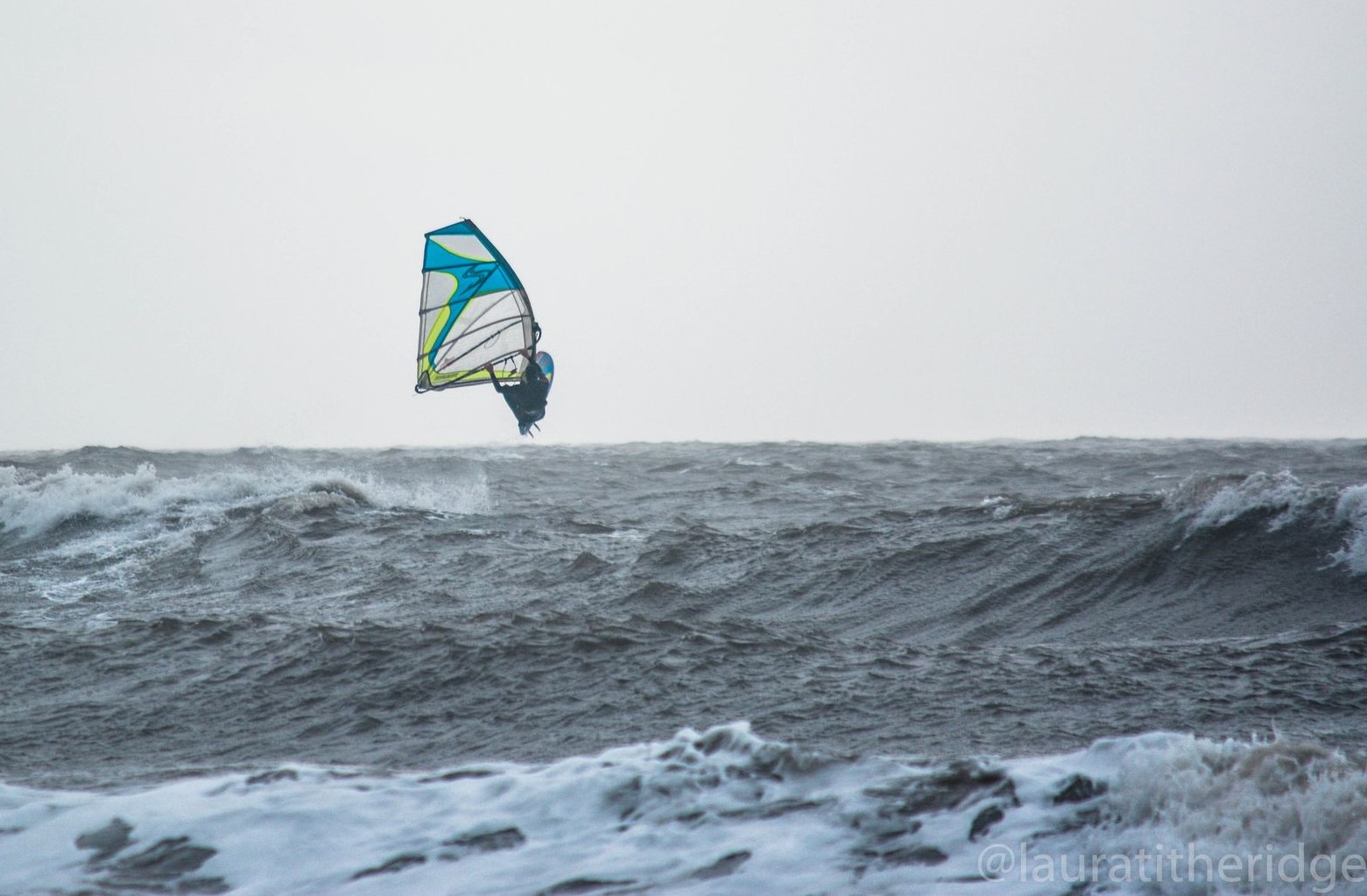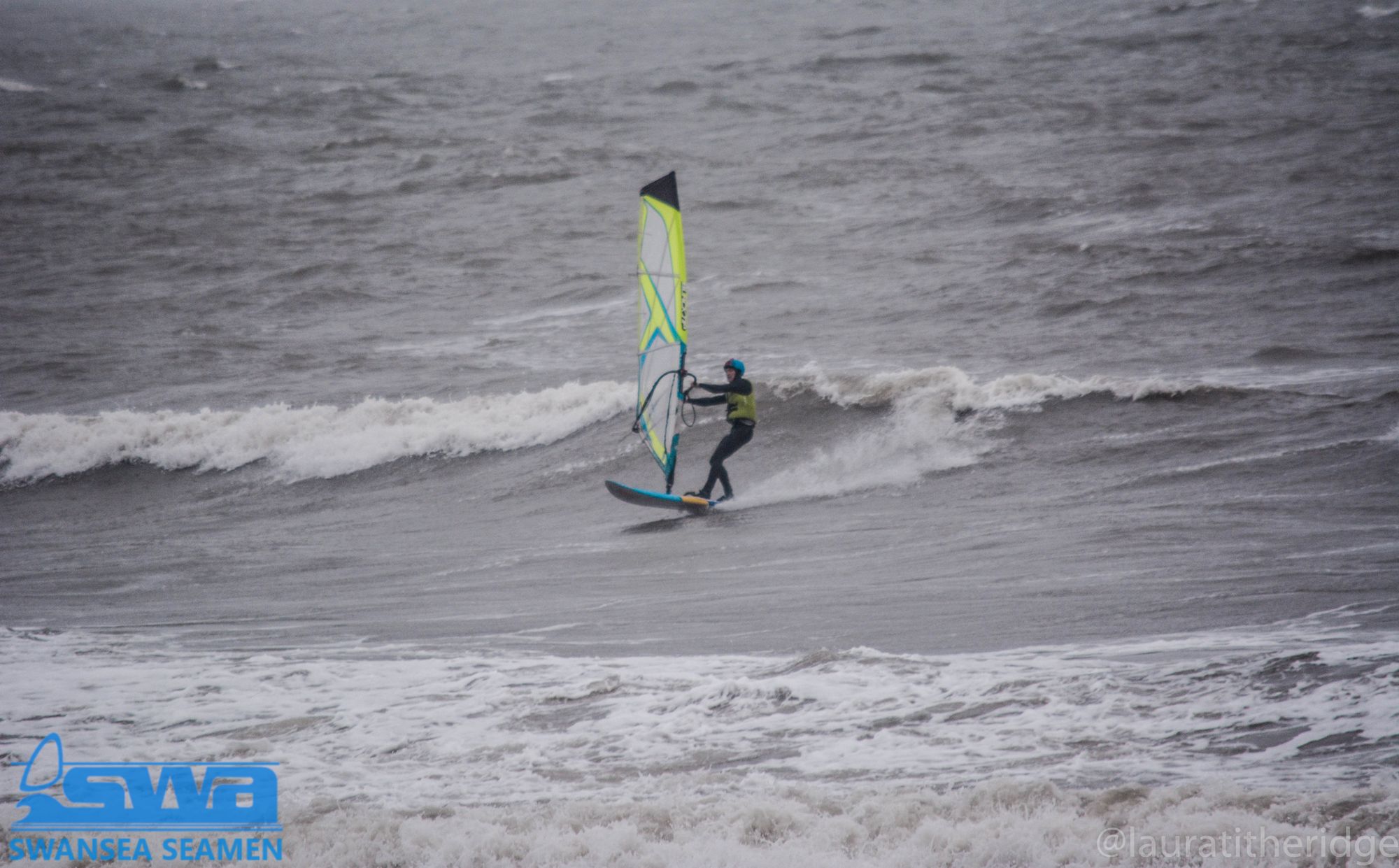 "... I was really impressed with the level of riding from all the competitors, especially the less experienced that really got stuck in to step up their game on the day. It's really noticeable how much everyone has improved from last years competitions, and even on the day from one heat to the next you can clearly see how much they learn from the experience"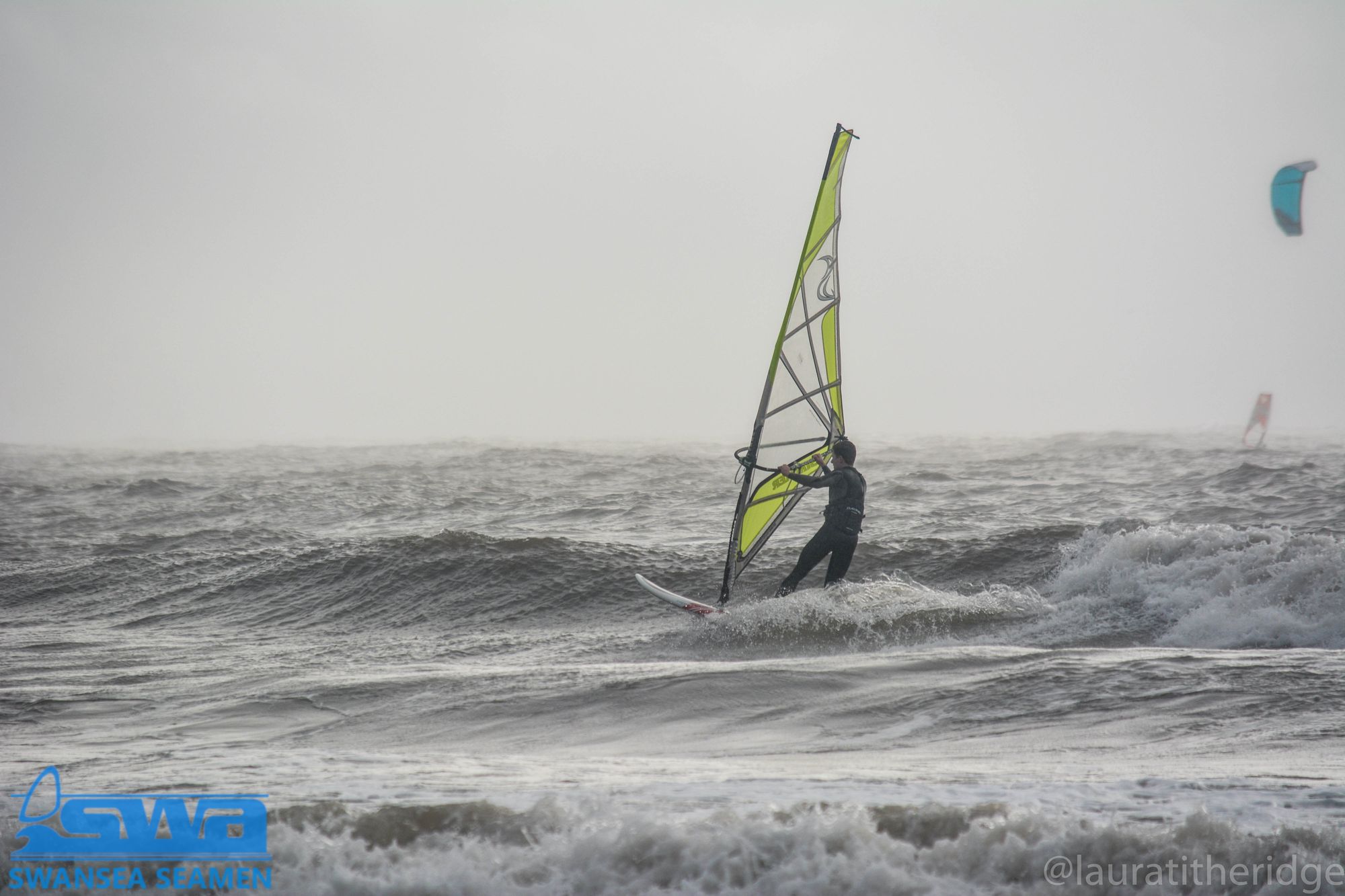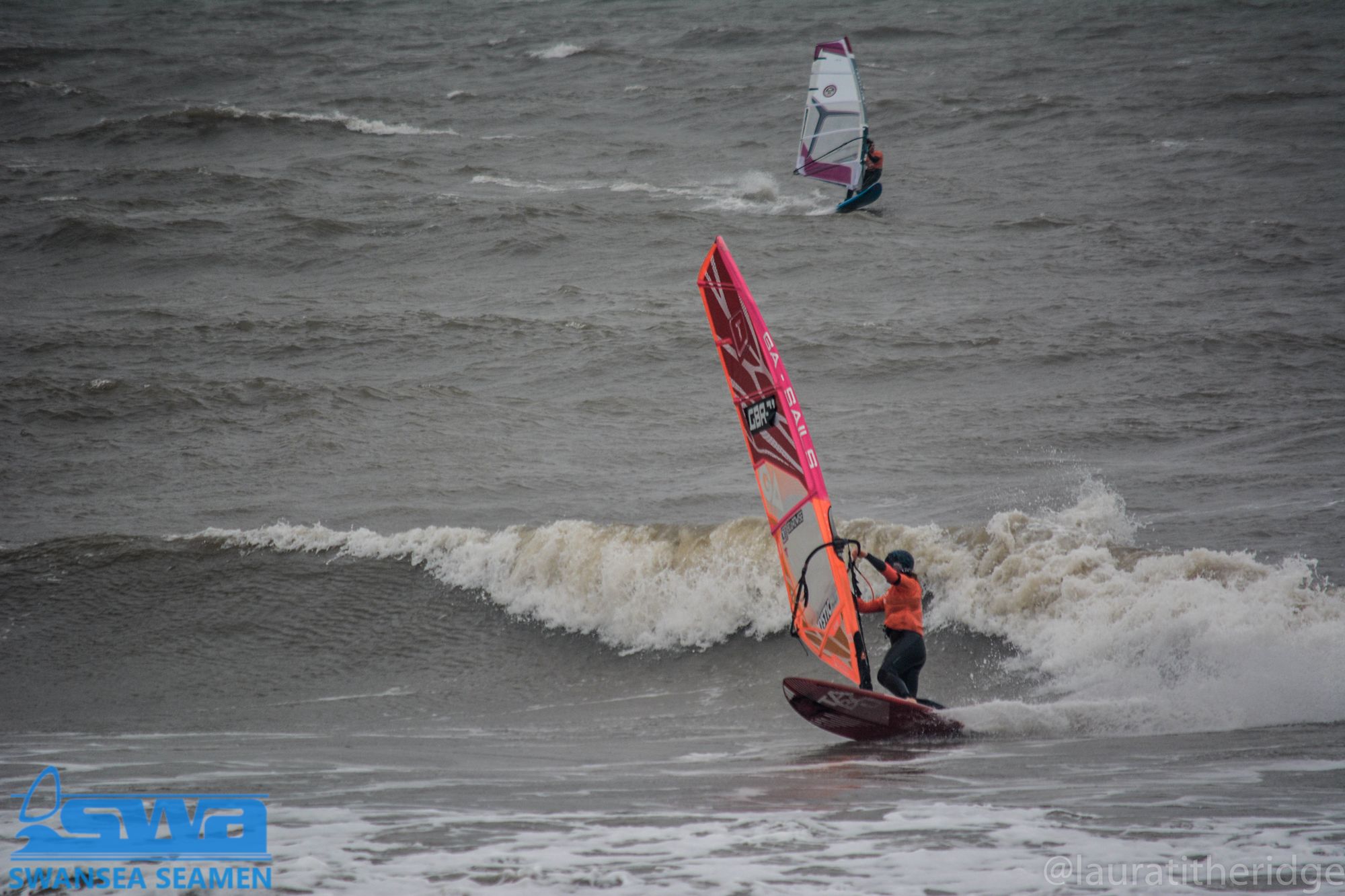 The overall results for the wave-riding competition were:
1 - Shaun Ashmore
2 - Sarah Jackson
3 - Peter Ivanov
4 - James McDonald
5 - Luke Storry
5 - Ross Griffin
6 - Laura Mottram
6 - Charlie Haslam
They got a pretty epic selection of prizes given out by our awesome sponsors:
Top three competitors all got a full set of K4 Fins (the best fins out on the market at the moment, so some very happy winners there!)

Tshirts from Puravida for the top four (we don't believe it's possible to have too many windsurfing tshirts)

Bottle of champagne for the winner!
Despite being the best out on the waves, Shaun Ashmore had some trouble with getting his champagne shower to properly spurt. However, after it had been passed around the other competitors for a few sips and some shaking, the bubbly was frothing out and going everywhere.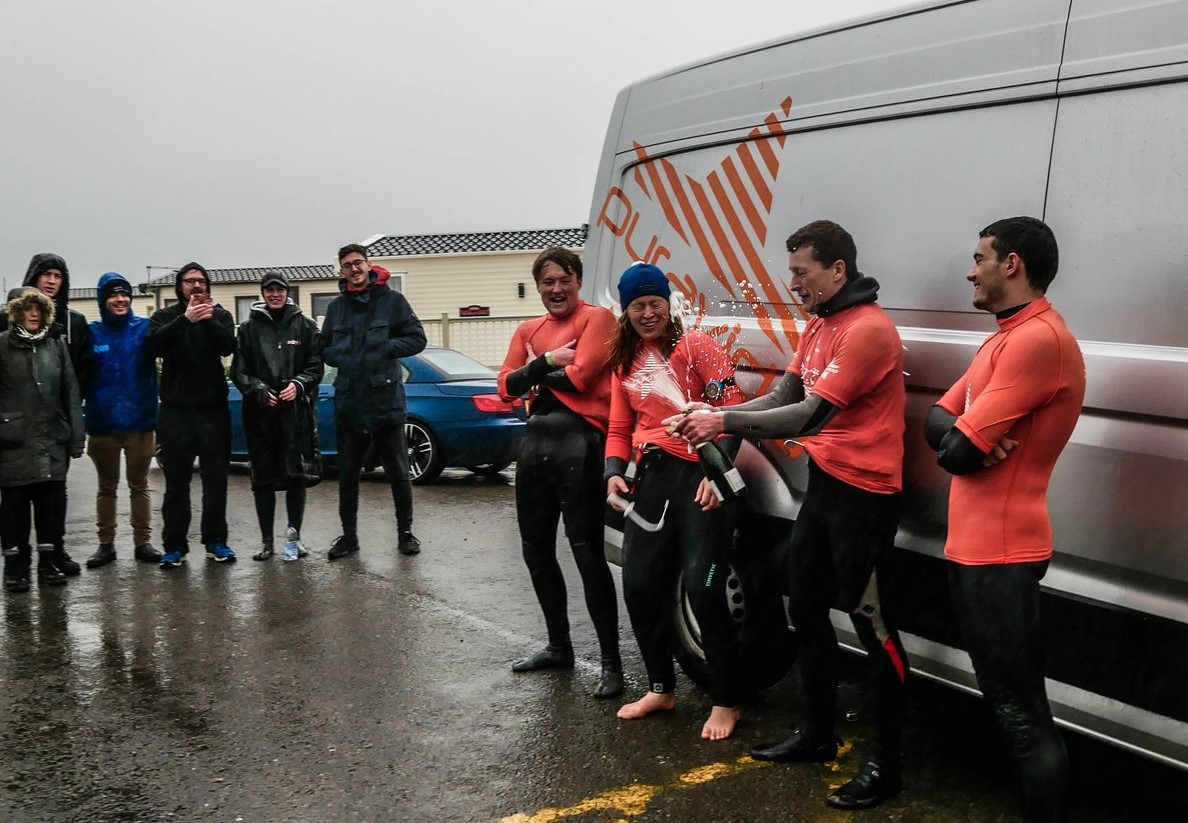 Also handed out at prizegiving was some underwear that had mysteriously gone missing in the club the night before… The best prize of all?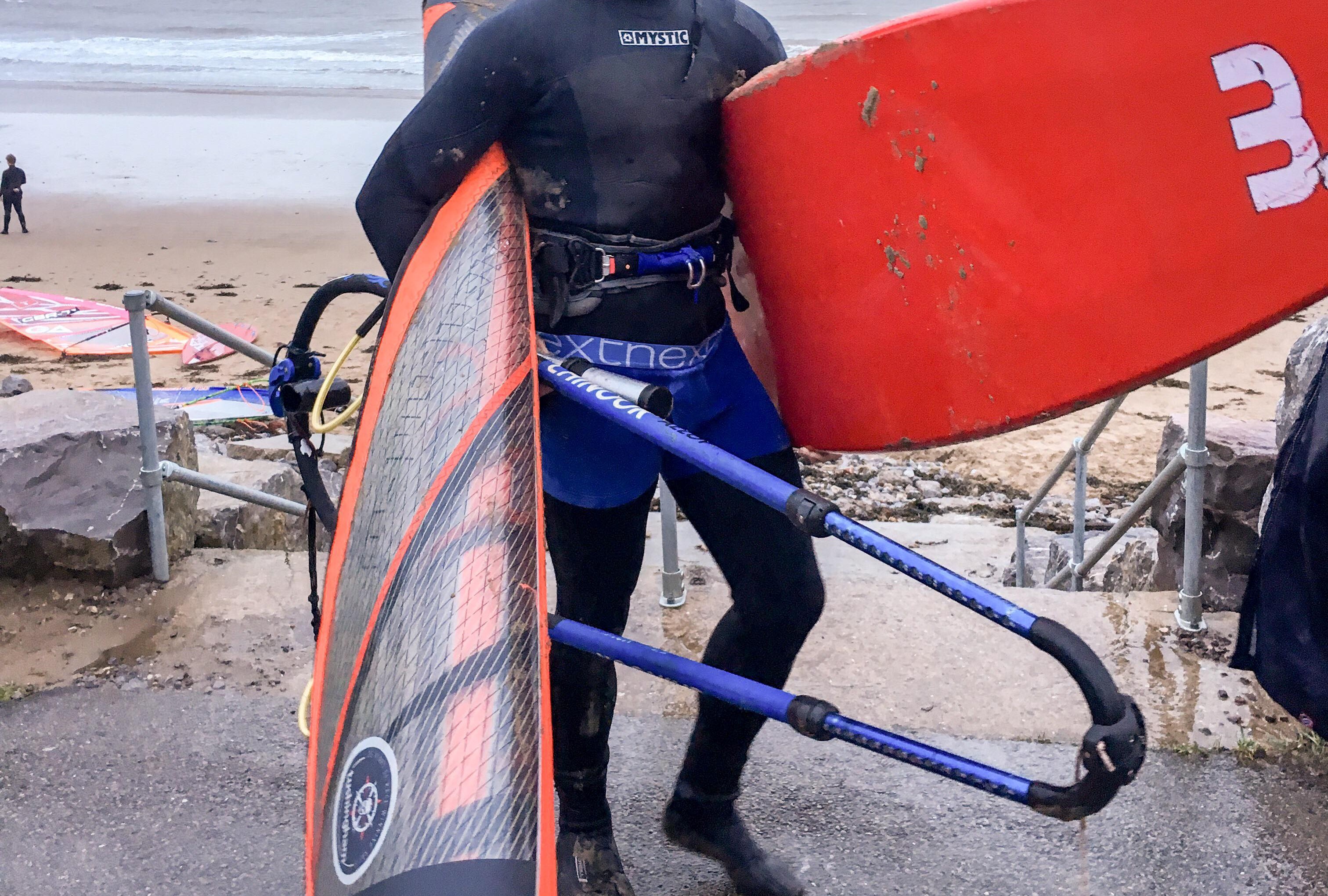 All in, it was a cracking start to the Wave Series, and we can't wait for the next ones:
Up The Brum Core Event on the 25th January, and then PlymEx Wave on the 1st February!
See you there!!