Calling all windsurfers new and old, it's that time of year again - AUSSIE KISS! Get ready for a weekend at the Llandegfedd Reservoir, in the sunny south of Wales, full of windsurfing! 
This year, we're shaking it up a bit with live bands, yoga workshops, salsa classes and much more! Not forgetting the windsurfing classes with lessons and workshops ranging from beginners to advanced, this is the best time to get out on the water.
So when is AK?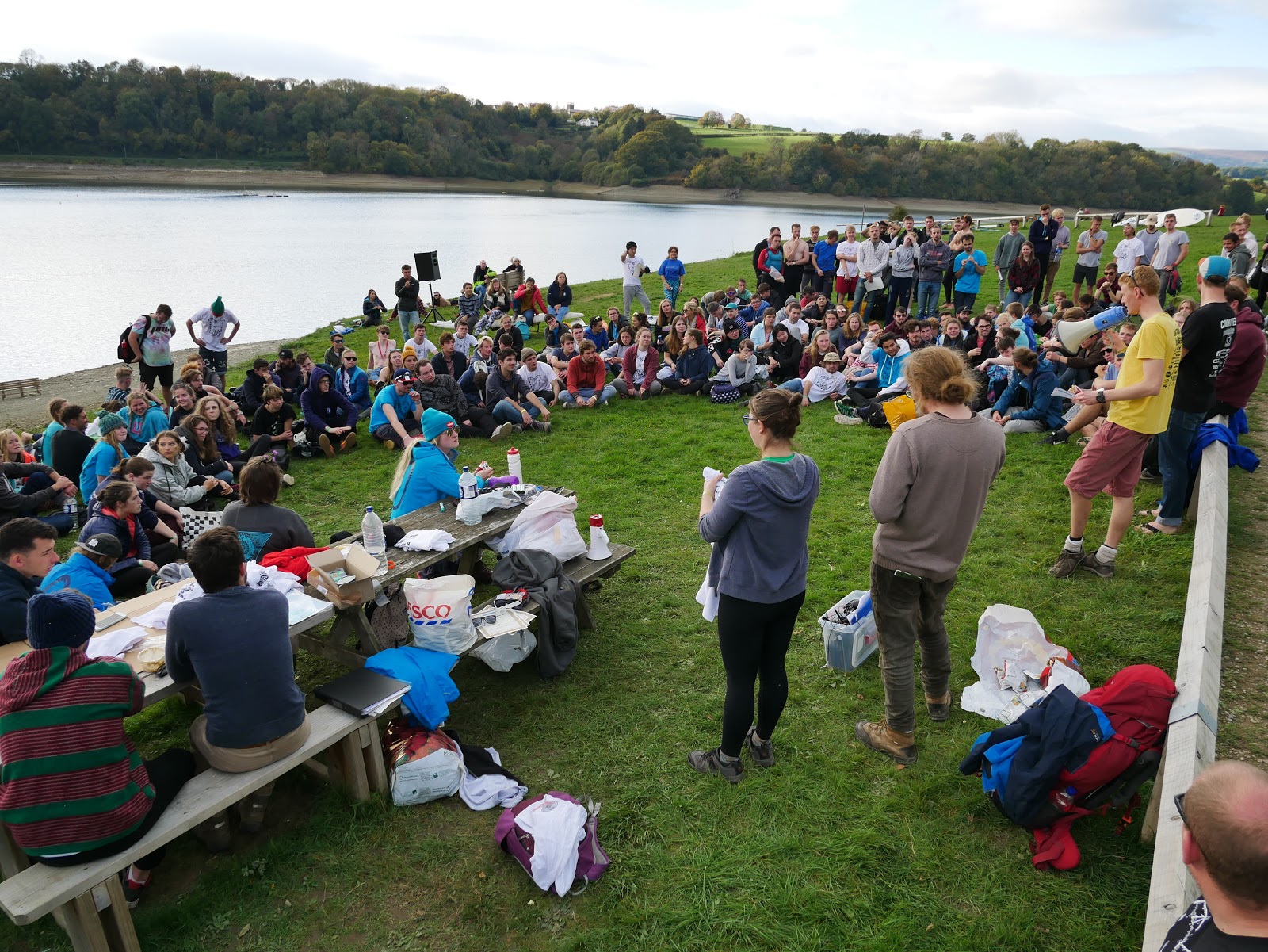 Unless you've been living under a rock the past few months, you should've seen that AK will be taking place Friday the 18th to Sunday the 20th of October. Your university club will be organising transport to the location, so if you have any queries, get in touch with them. 
What should I expect?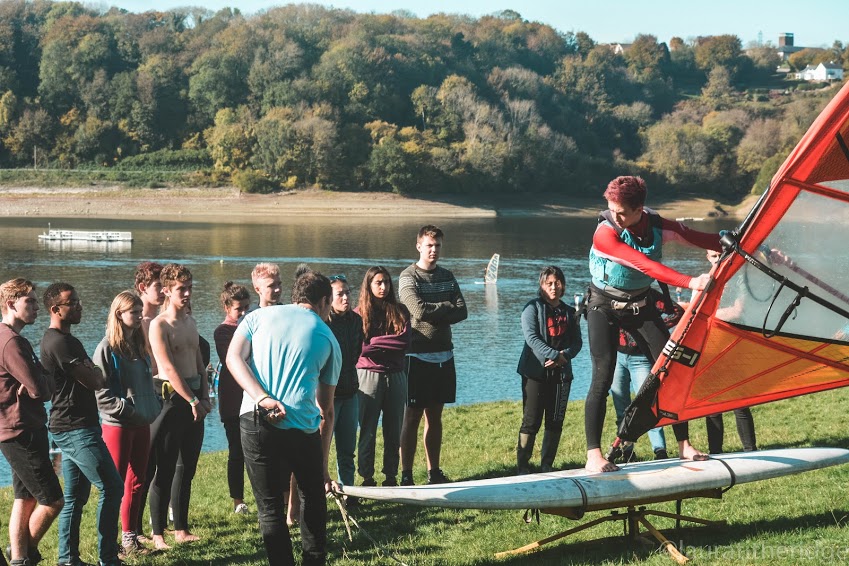 Expect to have the time of your life!! There will be lots going on this weekend with windsurfing for all levels, from beginners who have never heard of the sport to Flaka-Shaka-ing advanced windsurfers. When you're not on the water, we will be putting on lots over other fun workshops, like salsa classes, spiritual body painting yoga classes. If none of that takes your fancy, then kick back and chill out to the great tunes that will be playing, with all the new friends you'll have made! There's also going to be live bands on, made up of our very own windsurfers!
What will be going on during the weekend? 
It's going to be a jam-packed weekend, so here's a helpful little breakdown of times that sessions are going to be on. 
Friday
18:00 - 23:00 - Arriving and registration

21:00 - 11:30 - Standard lash

11:30 - 01:30 - Sneaky silent disco lash
Saturday 
07:45 - The wake up call :(

08:00 - 08:45 - Breakfast time

10:00 - The briefing 

10:30 - 16:00 - Windsurfing!! There is more information about the lesson times to come

18:00 - 20:00 - Teatime and costume prep!

21:00 - 11:30 - Party time!

11:30 - 01:30 - Super Secret Silent Sesh
Sunday
07:45 - The wake up call :(

08:00 - 10:00 - Breakfast time

10:00 - The briefing

10:30 - Team, advanced racing and freestyle sign up

10:30 - 15:00 - Windsurfing!! 

15:30 - Prizegiving!!

16:00 - Pack up and home time :(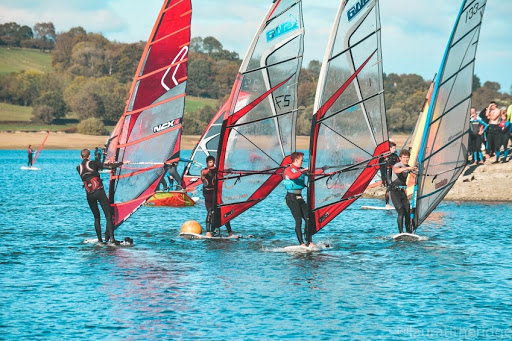 Here's a timetable of all the windsurfing lessons and clinics for the weekend! For the beginners, you will be put on one of the three lessons, where you will be in a group with other beginners from the other unis! There are also clinics for other levels, such as fastfwd formula, lightwind freestyle and getting onto the plane for intermediates, and carve gybes, high speed planing and foiling for advanced (weather depending)! 

Evening entertainment
Ready to see how windsurfers boogie? We do it in style! There are going to be plenty of tasty tunes to groove to over the weekend, including live bands, DJs and a super sneaky silent disco. For the silent disco, there will need a deposit to be placed for the headphones (£10 or a bank card/ID card) in order to enjoy those dutty tunes.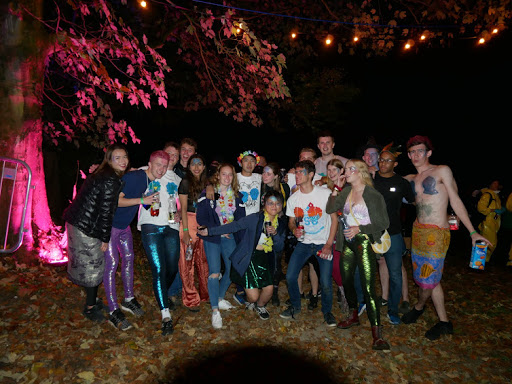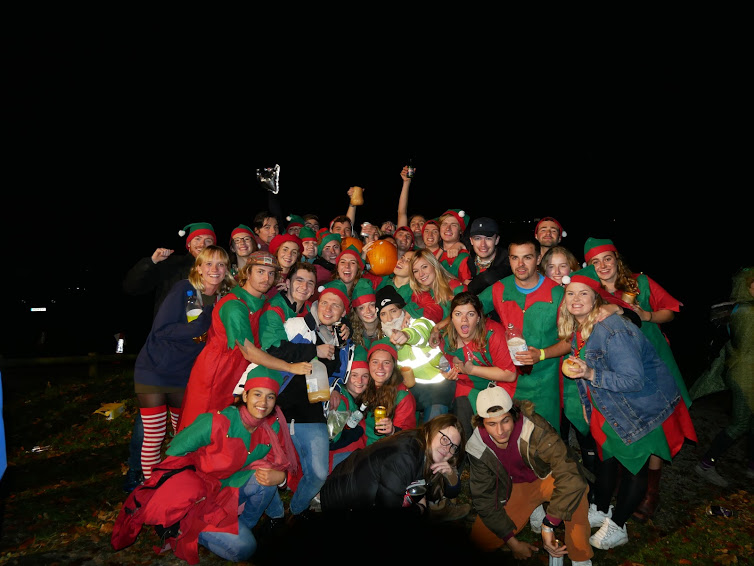 What should I bring?
Yourself! That's the main thing but there are some other things we would recommend as well. In order for you to have the best time we recommend you take the following items.
Clothing
Warm clothes (it can get cold, at night especially)

Waterproofs, like coat, wellies, etc. (it might rain over the weekend)

Wellies! (These are a must, so need mentioning twice)

Fancy dress, this year the theme is opposites attract but each uni will have a specific theme, so talk to your club about what to wear
Wet gear
Wetsuit and boots (I'd own your own, bring it. If you don't, your club will bring some for you)

Swimsuit or swimming shorts

Rashvest

A towel

A harness (if you own your own or your club will some for you)

Leggings or long johns 

 
Camping gear
A 3 or 4 season sleeping bag 

A solid ground mat or air bed (the ground isn't exactly comfy to sleep on!)

A tent (don't forget all the poles and pegs! If you don't have a tent, speak to your club, they will be organising that for you)

Bin bags (save the planet and pick up your litter! They're also useful for holding your wet stuff as well)

Wet wipes 

Toilet roll (the mobile toilets do run out sometimes, so best to bring your own)

Camping stoves are fine to bring. DO NOT bring disposable BBQs, these are not allowed on the campsite
Other
Water bottles (there are taps at the centre to refill water bottles and there is no glass allowed in the party tent)

Snacks! (There is food available, especially if you've bought a breakfast ticket but if you want to eat throughout the day, bring crisps, breakfast bars, brioche, croissants)

Portable charger (there isn't any electricity on the campsite, so if you wanna post those insta pics, you'll need a personal power source)

Money for dinners (there are no ATMs on site)

Toiletries (shampoo, shower gel, etc. There are showers on site, which are available during the day)

Alcohol (there is no bar on site, so pleasebring your own!)

Sunglasses (hopefully it'll be super sunny!)

Glow sticks and (eco friendly) glitter (these are SWA staples!)

 
Frequently asked questions!
Where is it?
This year we are holding Aussie Kiss at the gorgeous Llandegfedd reservoir, just like last year! It is situated in South Wales, near Pontypool.
How do I get there?
Don't worry! Your club will have arranged transport for you, so any questions, ask your club committee.  
How far is the reservoir from the campsite?
This year we are staying at Usk Showground, which is only a 10 minute drive from the reservoir!
Will it be windy?
Fingers crossed it will! We will be putting up a wind forecast closer to the time, so keep your eyes peeled on the facebook page!
What is there to do when I am not windsurfing?
 This year we have a lot of workshops on including salsa classes, yoga sessions, spiritual body painting and meditation. You can also chill out to the tunes that will be playing with all your new mates! There will also be live bands playing later in the day, which will be one to look out for!
Will there be food?
There will! This year we're changing it up again with a campsite food van. This is where pre-bought breakfast will be available from and after a hard day's windsurfing, you can buy a burger there as well! The van will be catering for meat eaters and veggies, if you have any other dietary requirements, messages us to check if you can eat there. 
Will there be water? 
There will be taps to fill your bottles up with, so we recommend you bring refillable water bottles with you.
Do I have to drink alcohol?
Of course not! We want everyone to have as much fun as possible and be a part of our extensive windsurfing family. Whether you drink or not, we want you to have fun but some of us do like a little tipple at events. 
What kit will I be using?
University clubs will be bringing kit with them and also our amazing sponsor Boardwise! So don't worry, there will be plenty of kit to go around. 
What happens after AK? 
AK kicks off the windsurfing series for the year, so after AK there will be 6 more events across the year at all sorts of locations! You'll be hearing a lot more about the different events happening throughout the year from your committee but also at AK as well. There will be an article coming out soon with all the dates and info about the events that will be taking place, so watch this space!
If you still have any burning questions, feel free to message us on our facebook page and we will get back to you as soon as!