For the second year in a row, windsurfers around the country descended upon the second city for some boozing and blasting (blasting not guaranteed). From all corners of the country, universities arrived on Friday evening at their luxurious Selly Oak accommodations. After some hastily executed pre-drinks, 150 windsurfers descended upon Selly's Friday night Mecca: Circo. The cheapest drinks in Brum ensured a lengthy and messy night was had by all, with the wide selection of takeaways fuelling windsurfers to stagger back home. Full stomachs and spinning heads made for an always comfortable night on the hosts' floors, ready for a full day out on the water the next day.
Just a matter of a few hours later, with heads still spinning, we all awoke. The smell of bacon frying ultimately got everyone out of bed, and a slow start to the morning ended with all up at Chasewater, greeted with a blustery 3 knots howling in our ears. This wouldn't stop the beginners who flocked to the water in numbers, and backed this up with some competitive racing. Some bending of the rules occurred with Ben from Brum resorting to paddling and was disqualified rather swiftly. This was followed by intermediate racing, where some enthusiastic pumping was needed in the absence of any kind of wind and resulted in a tiring workout for those involved.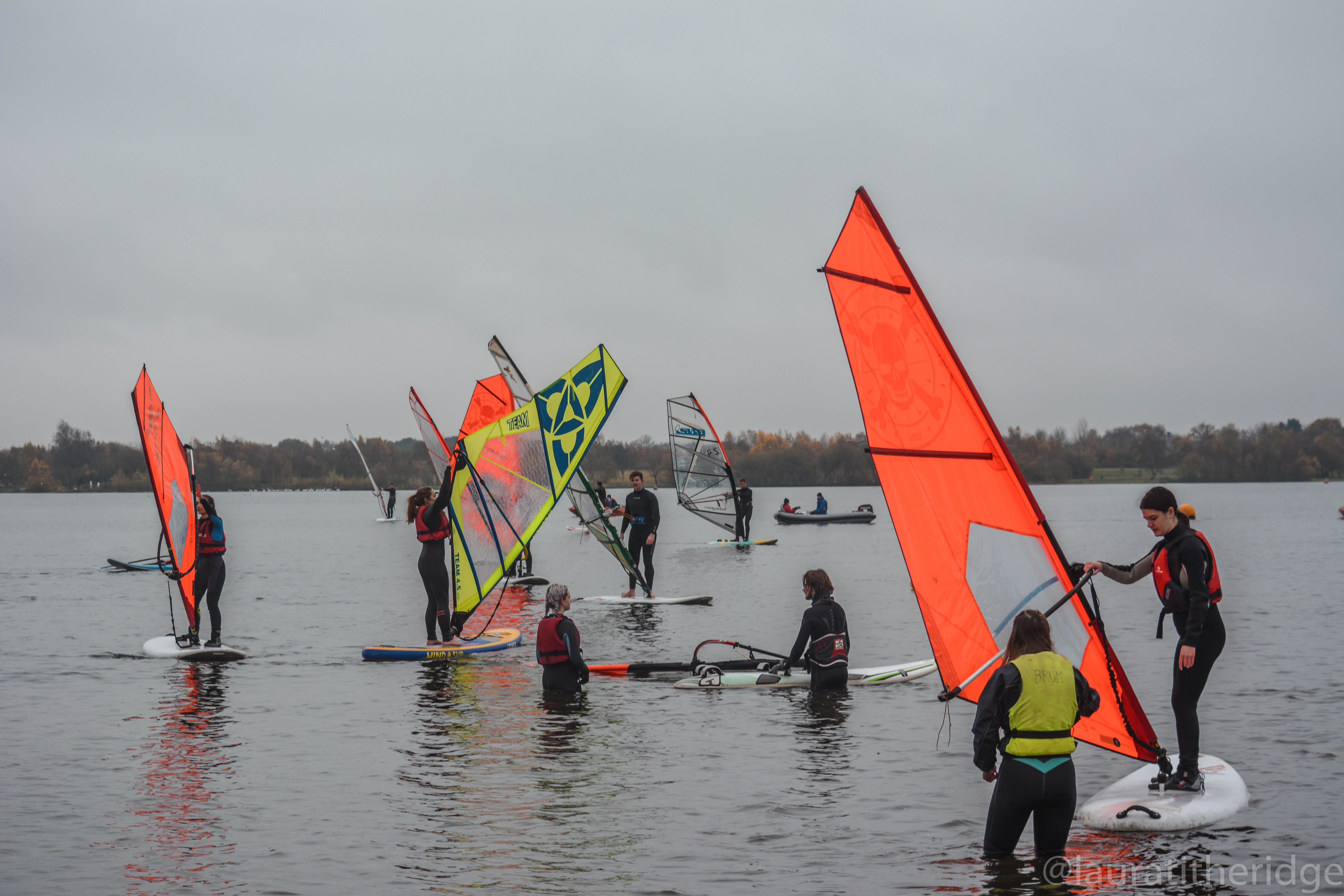 Beginner Race Results:
Sarah Page
Zack Seymore
Pete Watson
Intermediate Race Results:
Vickie Taylor
Angus Jones
Tom Short
Now with the windsurfing finished for the day, the desire for booze had been reignited as we all headed back to Brum for some Armageddon-themed partying (with a few disco naps beforehand). As the second round of drinks kicked off around Selly, all form of world-ending creatures could be seen, from Aliens to Dinosaurs and Lizard-people to superbugs and everything in between. Now sufficiently intoxicated, all descended upon Suki10c, a graffiti-clad warehouse in the heart of Digbeth. Dark lighting, an ungodly amount of bass and a relentless DJ made for a slightly alternative, but equally messy SWA night.
As Sunday morning came around, a significantly slower start to the day was always likely, but even with minimal wind expected at Chase, all made the pilgrimage for another day of windsurfing.  Similar conditions to Saturday saw our most experienced and passionate pumpers do battle in the team and advanced racing. Jake Roberts convincingly won the advanced race, with Tom Sambrook flexibly celebrating Brum's team racing victory with splits arguably more impressive than his racing ability.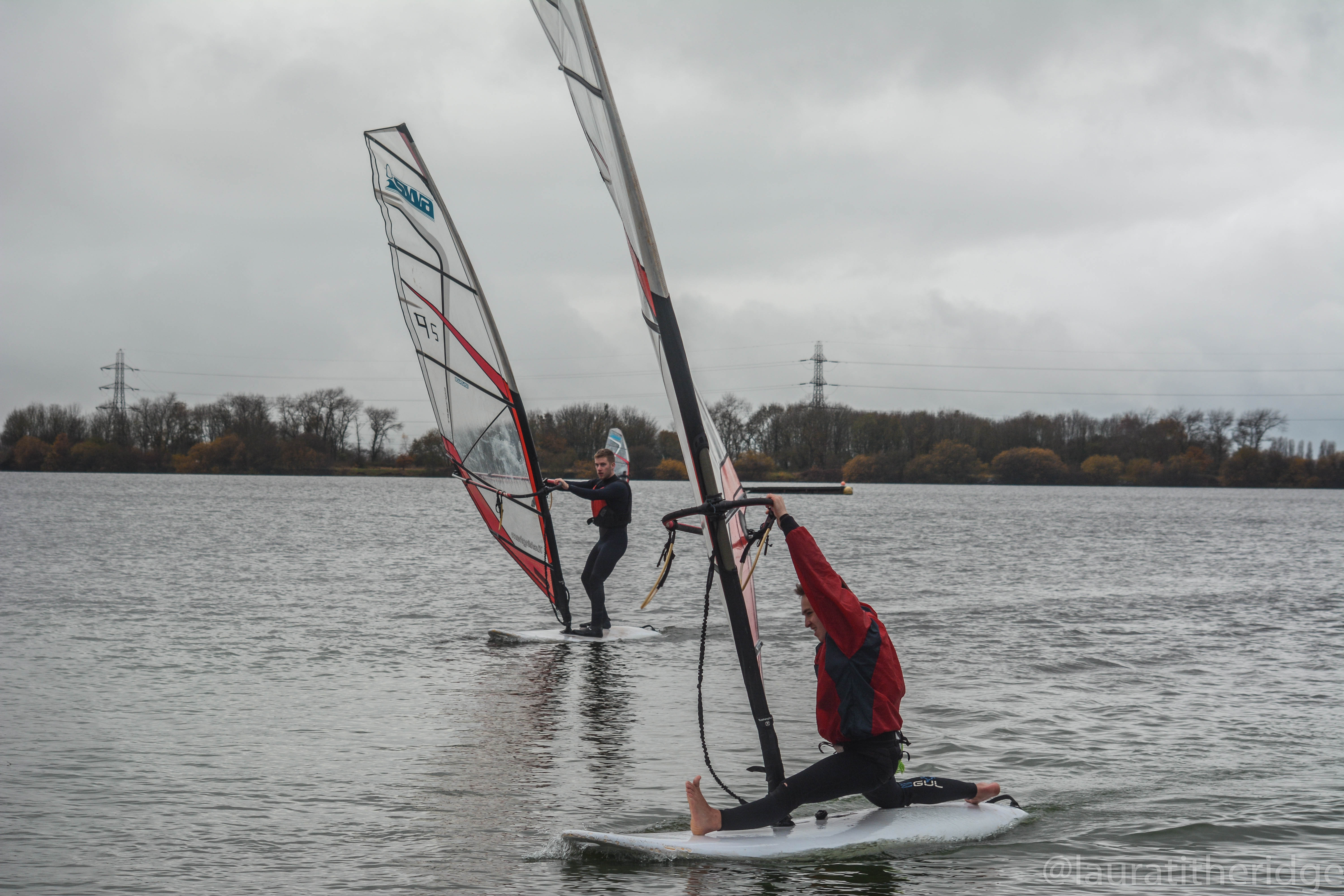 Team Racing Results:
Birmingham
Bristol
Liverpool
Advanced Racing Results:
Jake Roberts
Tom Sambrook
Jamie Ziegler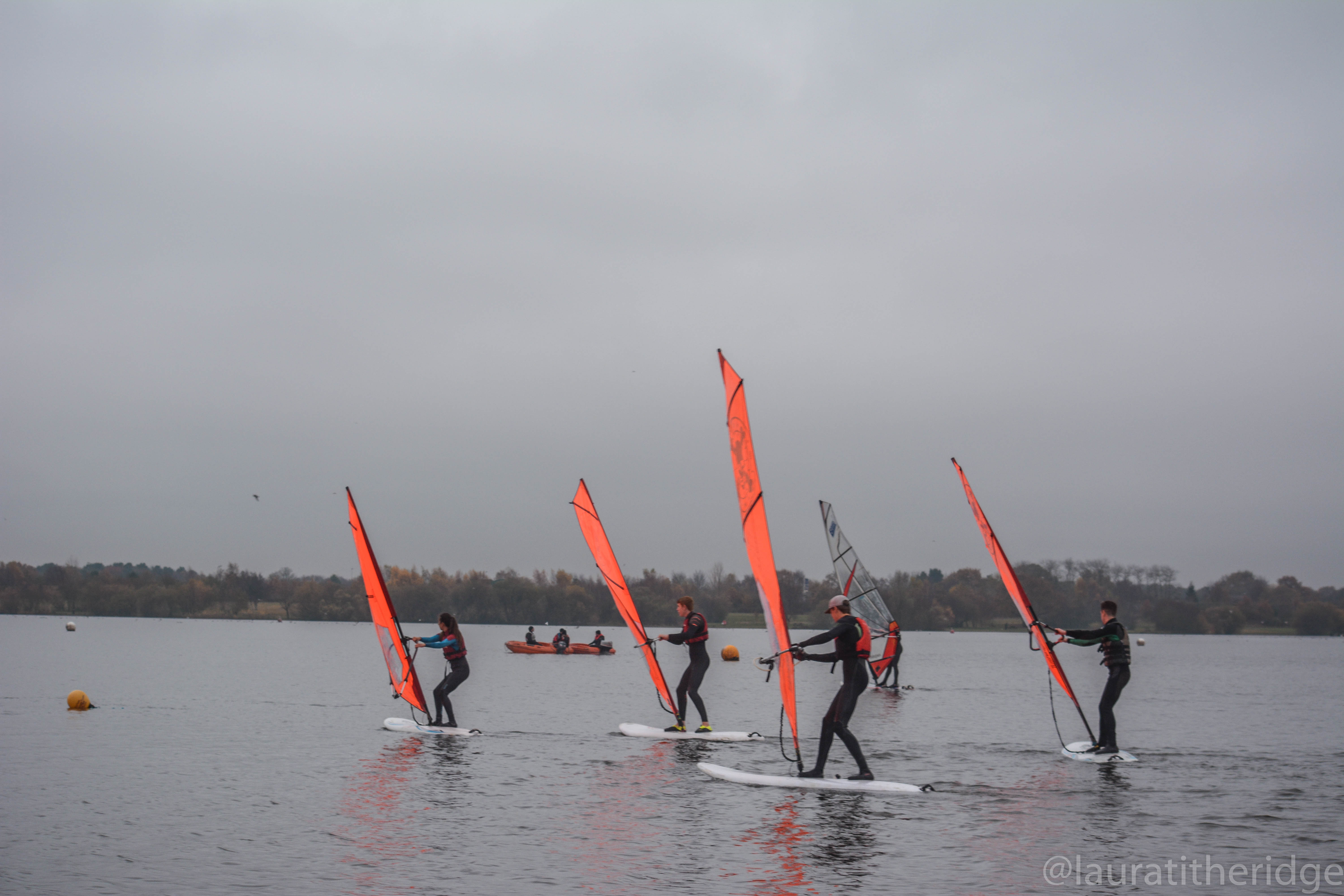 For those with less desire to pump relentlessly, some light-wind freestyle was needed, with Jake Roberts adding to his racing win with another victory here.
Freestyle Results:
Jake Roberts
Zoe Davis
Alex Mclean
Special mention to the most creative freestyle of the day by Rufus from Nottingham for wielding umbrellas to negotiate the wind to a surprising level of success, showing wind is most definitely not essential for a successful SWA event. With a quick clean up it was time to take tired heads back home for a much-needed sleep and a proper recovery.
Huge thanks must go to Chase for being brilliant all weekend with full safety cover and great food over the weekend. Thanks also, as always, to Boardwise for providing all the race kit and more throughout both days.
Finally, a big thank you to each and every windsurfer who made Up the Brum IV the best place to be on a cold (and not very windy) November weekend.
See you at Swansea!