Calling all windsurfers new and old, it's that time of year again - AUSSIE KISS! Get ready for a weekend at Grafham Water, in the (hopefully) sunny East of England, full of windsurfing!
This year, we're going bigger than ever, COVID is hopefully over and pray to the windsurf gods that Monkeypox doesn't strike us down with another pandemic. We'll be putting on our usual windsurf classes with lessons and workshops ranging from beginners to advanced, there's no better time to start the year and it is truly the best time to get out on the water.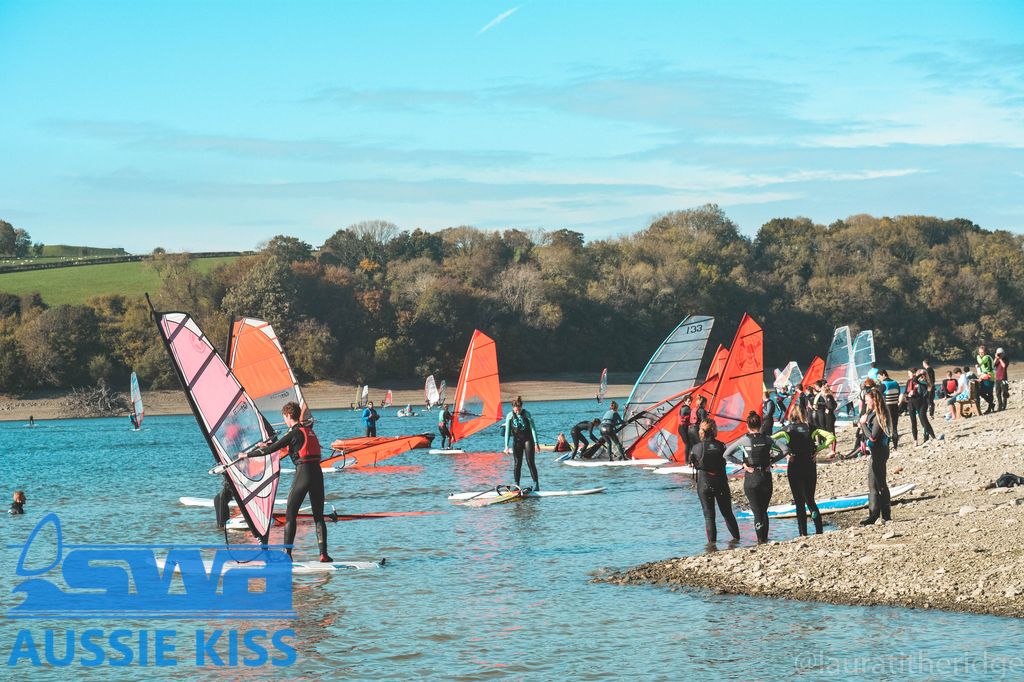 So when is AK?
AK is the biggest event in the calendar, bigger than Glastonbury and even bigger than Defi Wind so obviously you need to plan your entire month around planning for AK. The dates are 21st-23rd October 2022!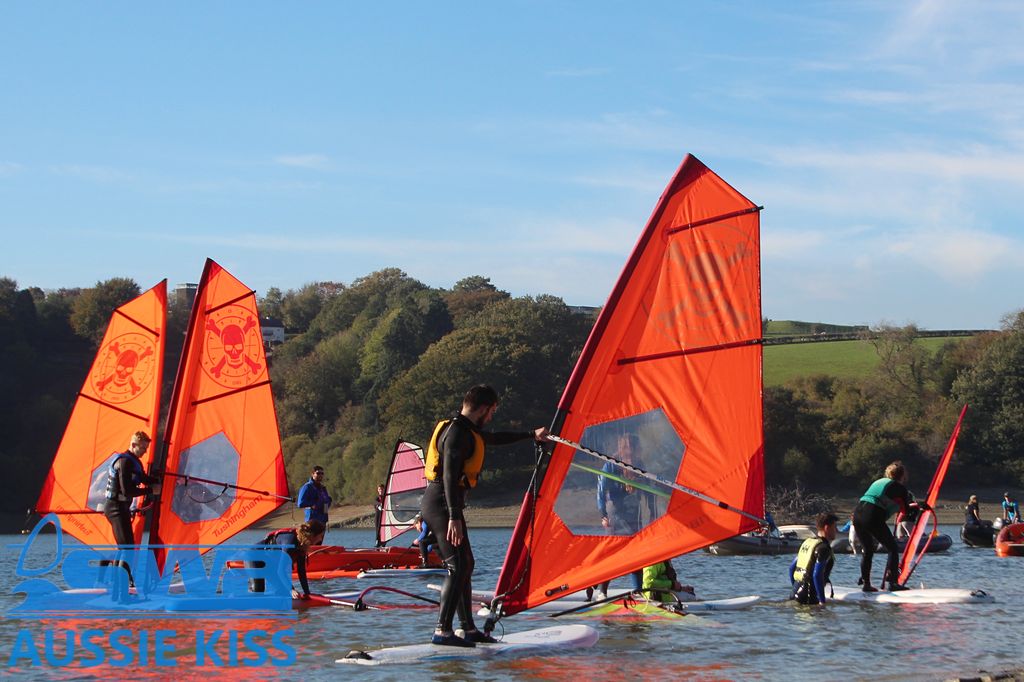 What should I expect? 
Expect to have the time of your life!! There will be lots going on this weekend with windsurfing for all levels, from beginners who have never heard of the sport to Flaka-Shaka-ing advanced windsurfers. When you're not on the water, we will be putting on lots over other fun workshops, like salsa classes, spiritual body painting and maybe even yoga classes. If none of that takes your fancy, then kick back and chill out to the great tunes that will be playing, with all the new friends you'll have made! There's also going to be live bands on, made up of our very own windsurfers!
What should I bring?
Yourself! That's the main thing but there are some other things we would recommend as well. In order for you to have the best time we recommend you take the following items.
Clothing

Lots of warm clothes, the nights can be cold!
Waterproof clothing
Wellies. It can get a bit muddy and walking around with carrier bags on your feet isn't fun.
Your Iconic ... British ... Britanically Iconic costume for the Saturday night – specific themes have been decided by your university.

Wet Gear

Wetsuit and boots (either your own or your university will provide one for you)
Swimsuit or swim shorts
Rashvest
A towel
A harness (if you are intermediate and above)
Leggings or long johns

Camping

A 3 or 4 season sleeping bag.
A solid ground mat or air bed - sleeping on the hard ground is not comfy for anyone!
A tent (with all the pegs and poles), your club should bring some for you to sleep in.
Bin bags. Save the planet and keep the rubbish to a minimum. They're also really handy for keeping wet stuff in
Wet wipes.
Toilet roll. You can't always rely on people to restock the loo roll at 3am.
Don't bring a disposable BBQs as they're not allowed on site! Camping stoves are fine though. 

Other

Water Bottles (taps around site, plus no glass in the party tent so decanting into plastic bottles is best)
Snacks (breakfast bars, crisps, brioche, croissants etc.)
Portable charger - there isn't any electricity near the campsite, and a charged phone is essential for those Instagram posts (don't forget to tag us @studentwindsurf...
Money for dinners (there are no cash machines on site)
Toiletries (i.e. Shampoo and shower gel as there are showers that are available on site during the day)
Alcohol (it is all BYOB, so if you're planning on drinking this weekend you have to bring it with you)
Sunglasses
Glow sticks and glitter – sparkly windsurfers are always encouraged
Frequently asked questions!
Where is it?
This year we are holding Aussie Kiss at the gorgeous Grafham Water, just like last year! It is situated in Cambridgeshire, in the East of England.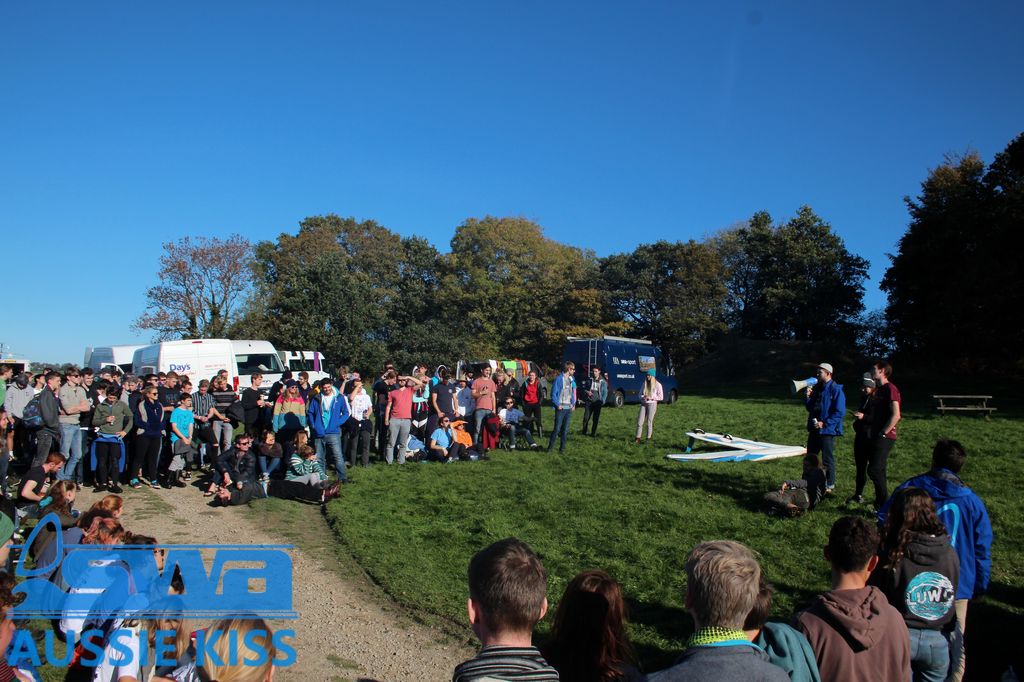 How do I buy a ticket?
Click here to buy a ticket. You need to sign-up on our website and pay your annual SWA membership. Once done tell your club committee to register you for the event, which allows you to purchase a ticket. Click here for a hangy guide on how to sign up on our website and buy tickets.
I'm club committee but can't register people for the event?
You need to be registered as committee to have access to your club admin area on the website. If you have any tech issues shoot us a message on Facebook or Instagram.
How do I get there?
If you're with a windsurf club, they should arrange transport for you, so any questions, ask your club committee.
How far is the lake from the campsite?
It takes roughly three minutes to walk down.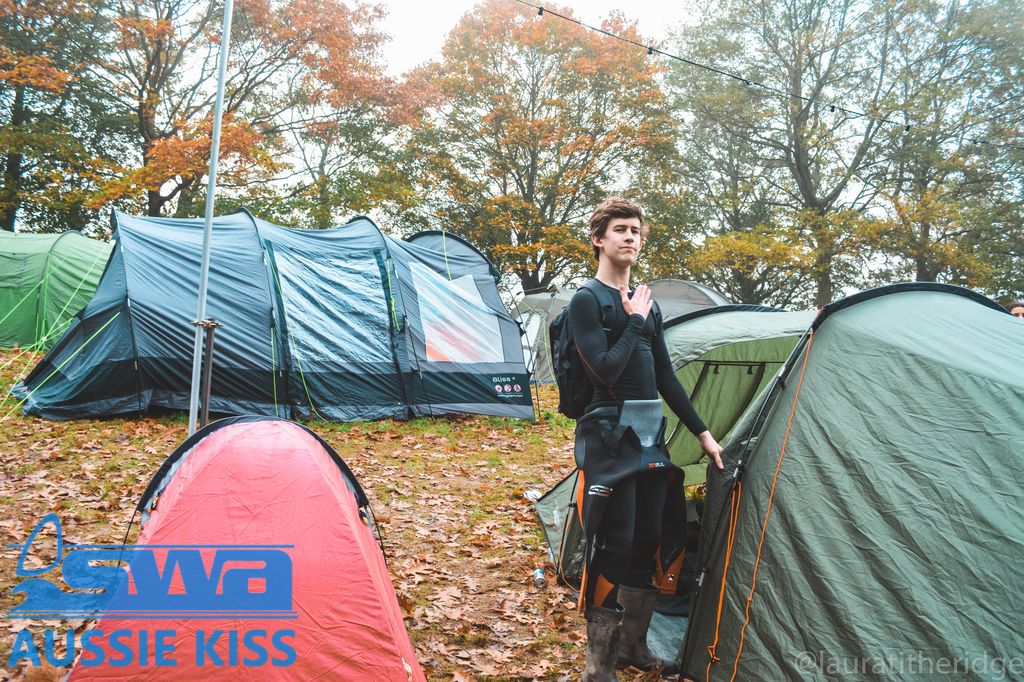 Will it be windy?
Fingers crossed it will! We will be putting up a wind forecast closer to the time, so keep your eyes peeled on the facebook page! 
What is there to do when I am not windsurfing?
This year we have a lot of workshops on including salsa classes, yoga sessions, spiritual body painting and meditation. You can also chill out to the tunes that will be playing with all your new mates! There will also be live bands playing later in the day, which will be one to look out for! 
Will there be food?
The hosting lake will be catering for us, with breakfast on both days and dinner on Satuday provided. With options for meat, veggies and vegans. We've tried to keep the costs as low as possible by reducing the amount of meat, which in turn reduces our carbon offset!
Will there be water? 
There will be taps to fill your bottles up with, so we recommend you bring refillable water bottles with you.
Do I have to drink alcohol? 
Of course not! We want everyone to have as much fun as possible and be a part of our extensive windsurfing family. Whether you drink or not, we want you to have fun but some of us do like a little tipple at events. 
What kit will I be using?
University clubs will be bringing kit with them and also our amazing sponsor Boardwise! So don't worry, there will be plenty of kit to go around.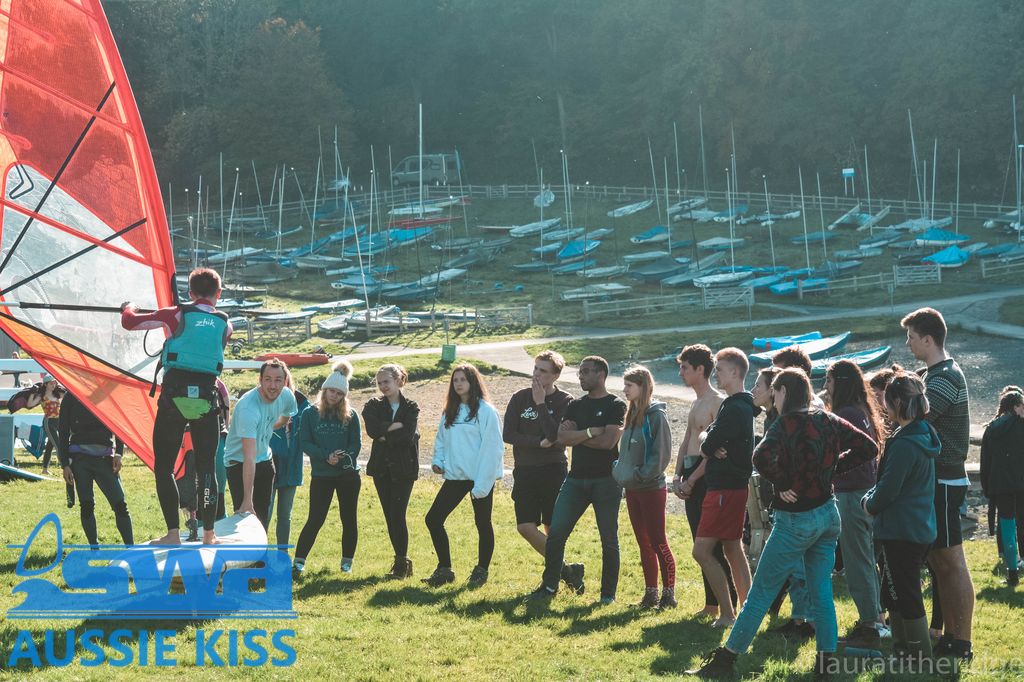 What happens after AK?
AK kicks off the windsurfing series for the year, so after AK there will be 6 more events across the year at all sorts of locations! You'll be hearing a lot more about the different events happening throughout the year from your committee but also at AK as well. There will be an article coming out soon with all the dates and info about the events that will be taking place, so watch this space! 
If you still have any burning questions, feel free to message us on our facebook page and we will get back to you as soon as!