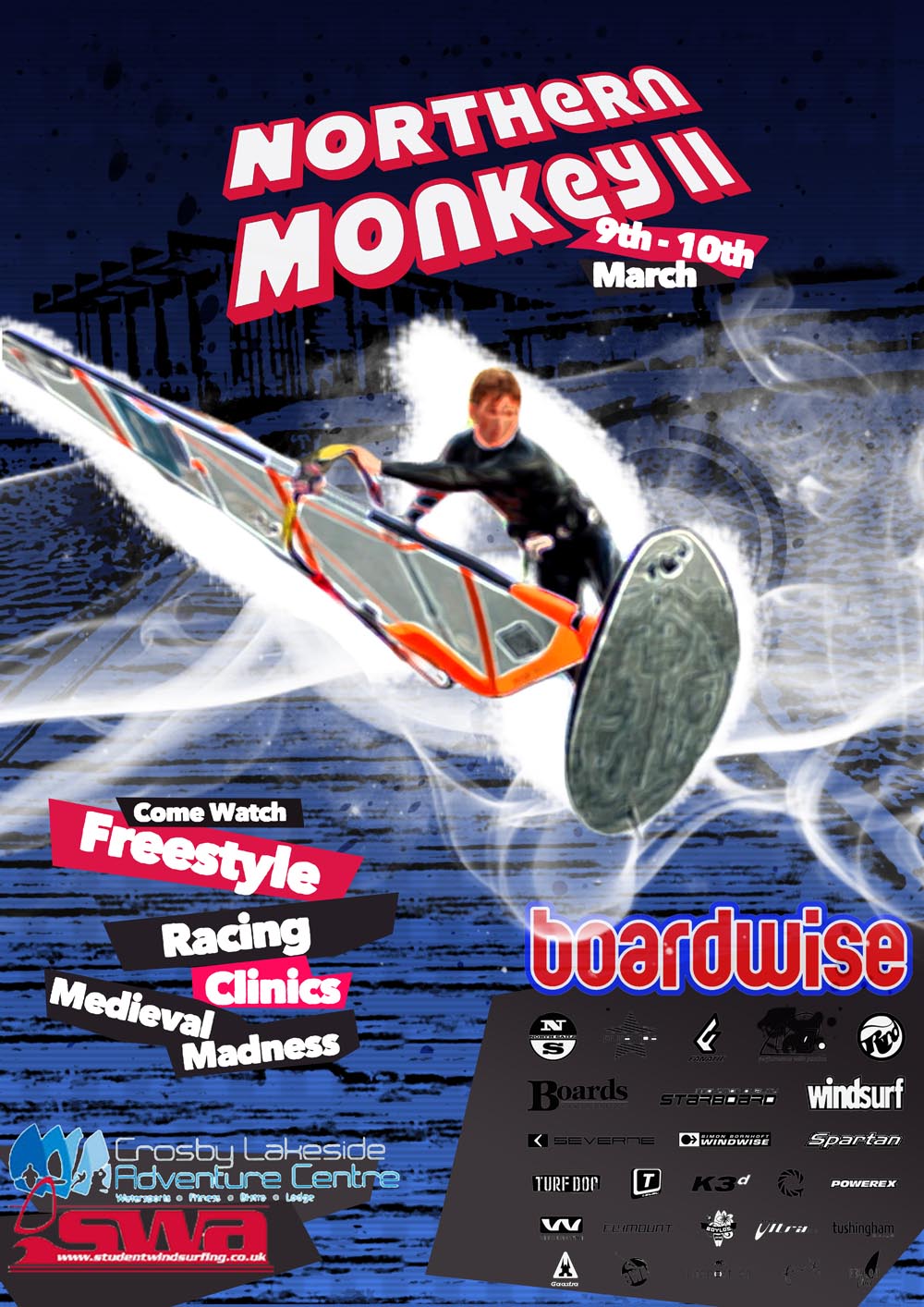 March this year only means one thing, outrageous parties, awesome windsurfing, and crazy antics that are Liverpool's Northern Monkey II ! So brave the M6 and head up for some Medieval Madness themed Mayhem.
 
On the weekend of 9th-11th March, Liverpool are hosting the final core event before Nationals; it's the last chance to get those all important points for the series.
Get ready to polish your swords and polish your juggling. The middle ages are coming to Liverpool and are here to party as only the Kings and Queens of old know how! We're talking Damsels in Distress, Revolting Peasants, and Fooling Jesters.
We've got the best centre on the SWA circuit, with warm showers which won't run out but most importantly the cheapest booze around!
Tickets only cost £26 and you'll get the floor of a host's house for two nights, two breakfasts and a dinner, entry into racing and freestyle competitions, prizes, and some sick stash, not to mention our outrageous medieval themed party and entry to a huge Friday night party!

More information coming soon.

Join the facebook event for regular updates: http://www.facebook.com/events/381465861880484/