We're back baby, and what a weekend! After an agonising seven months, the SWA season made a triumphant return at Grafham waters with AK21. 
Friday evening bought friends together once more with Soton winning the coveted award for first to arrive. Soon after, others pitched up camp on the hallowed Cambridgeshire grounds. Bevs flowed in abundance after long drives to the res, and new friendships formed while others happily embraced after the long summer.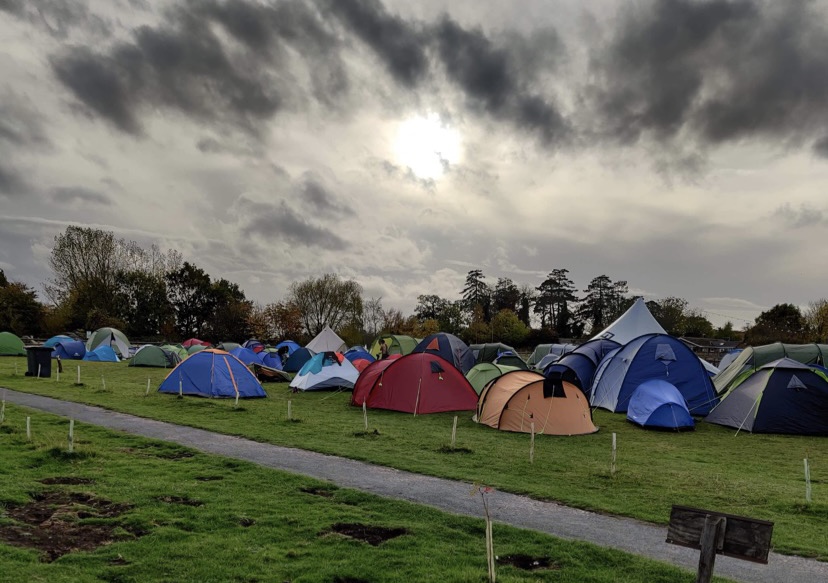 Soon we made our way into the party hall where PsyberFunk (Leo Calnan) and One Sun's Hugo Taylor graced the decks, serving us up a musical delight. When closing time rolled around, everyone headed out to the campsite to continue catching up with the addition of the soothing sounds of the trumpet.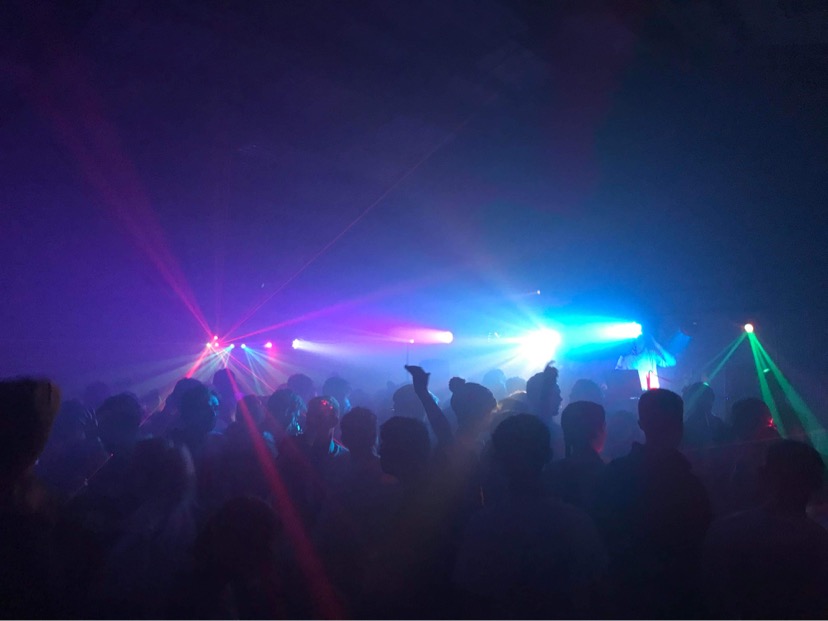 As always, the morning rolled around too quickly and Kai got on the megaphone to rally the troops. Groggily emerging from tents, windsurfers from across the country got themselves ready for the busy day ahead. Briefing and breakfast over, it was time to start the day and get out on the water. Beginners started their taught sessions while seasoned windsurfs got stuck into some freesailing. The lovely people at The Brunch Box kept us well fed. Adding to the event, long term SWA member Ben Conor got underway teaching winging.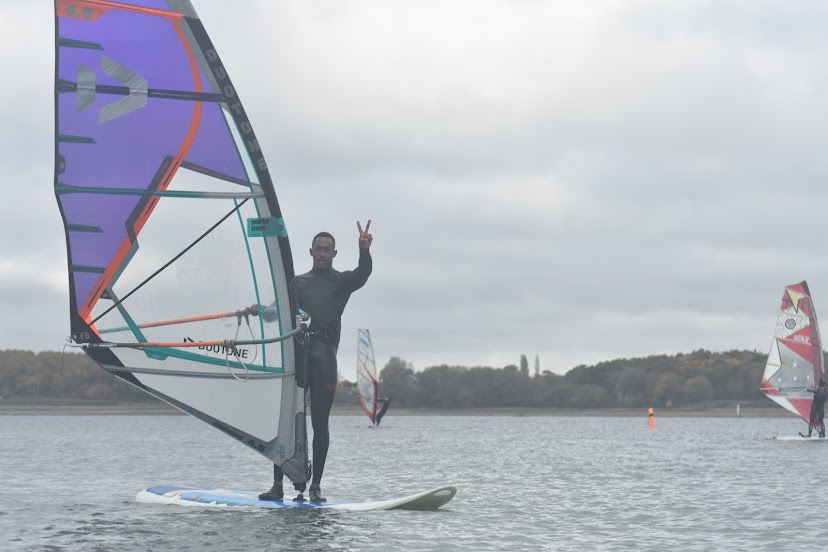 Before long it was time to bring in the kit and start getting ready for the evening. The British Icons theme inspired a wide variety of costumes from The Great British Bake Off (Liverpool), Wallace and Gromit (Brum), and Tube stations (Imperial). After open mic out in the campsite, we were welcomed into the hall with dreamy musical offerings of Conor Fitzpatrick. Then came a showstopping set by the Northern Monkeys (Liverpool), starring Alex Turner, sorry Max Behrens, on vocals. Then it was back to the endlessly energetic PsyberFunk and Hugo Taylor for another round on the decks.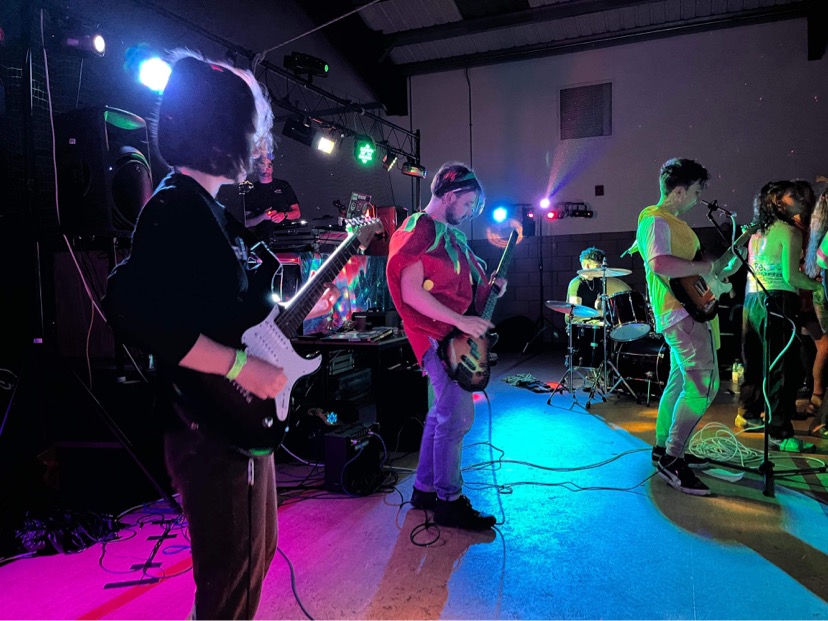 A very rainy start to Sunday morning led to a slightly later wake-up call, followed by hiding from the weather in the marquee. But in true windsurf fashion, we made the best of a bad situation with people deciding to slide down a rather muddy hill: sometimes on a board, sometimes belly first!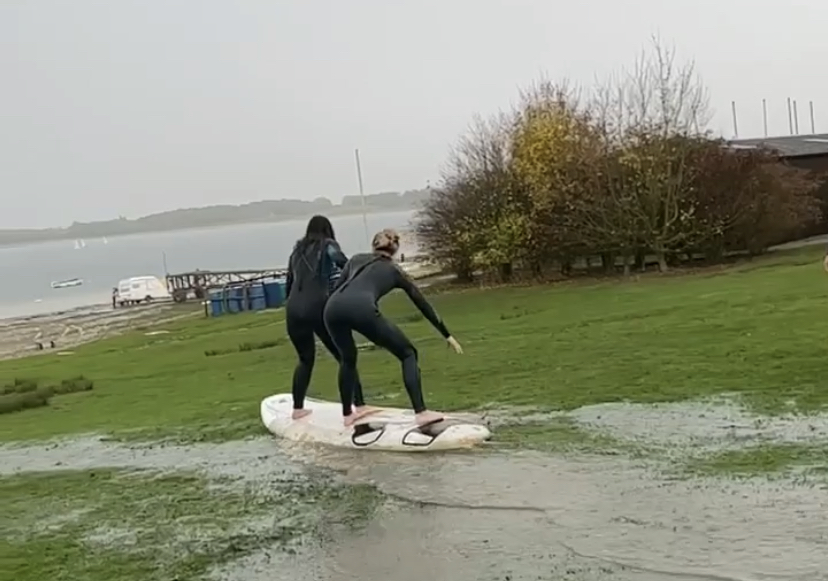 Thankfully, the weather cleared up and we were back to business as usual with freesailing. Then the races got underway. After a couple of heats of team racing, we were into the final showdown: in the last battle for AK champion, Warwick came out on top, UWE came second, and Bristol took third.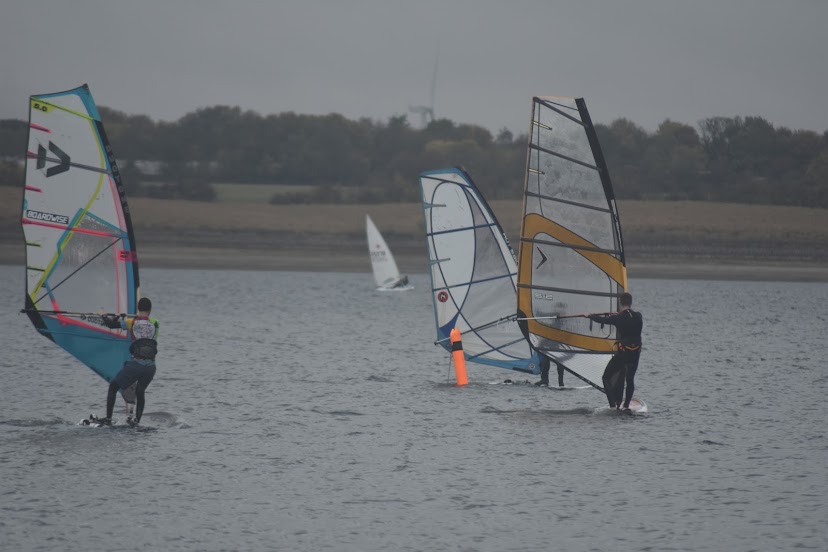 Finally, it was on to freestyle which saw a good deal of first timers having a go. In the final, Tom (Bristol) took first, Georgia (Swansea) took second, and Nat (UWE) took third. Congratulations to everyone who competed in each event!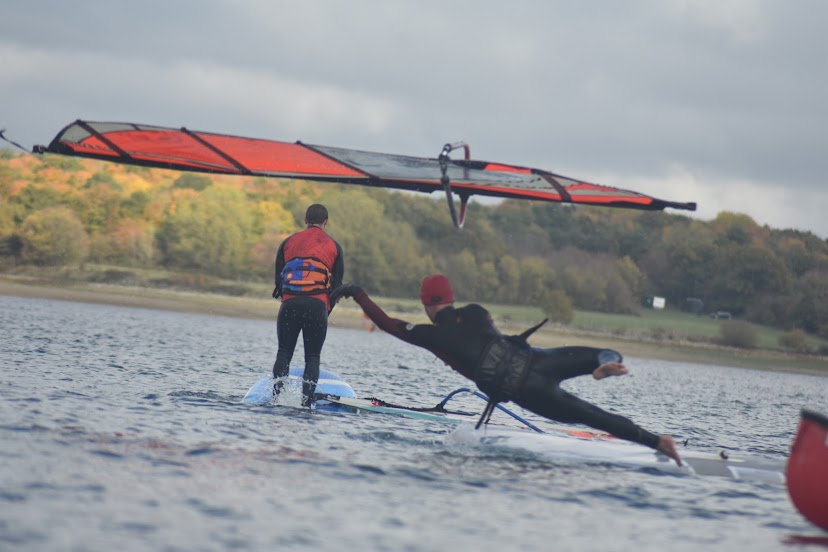 The day wrapped up with prize giving and the raffle which saw a luxurious dry robe from BleuBird given away for the first time, as well as amazing prizes from Boardwise, Buccaneers, Sett Surf and Watersports Nomad amongst others. As the day drew to a close, final goodbyes were said as tents were put down. But we saved our tears as we knew that it was only three weeks away from Northern Monkey, hosted by Liverpool.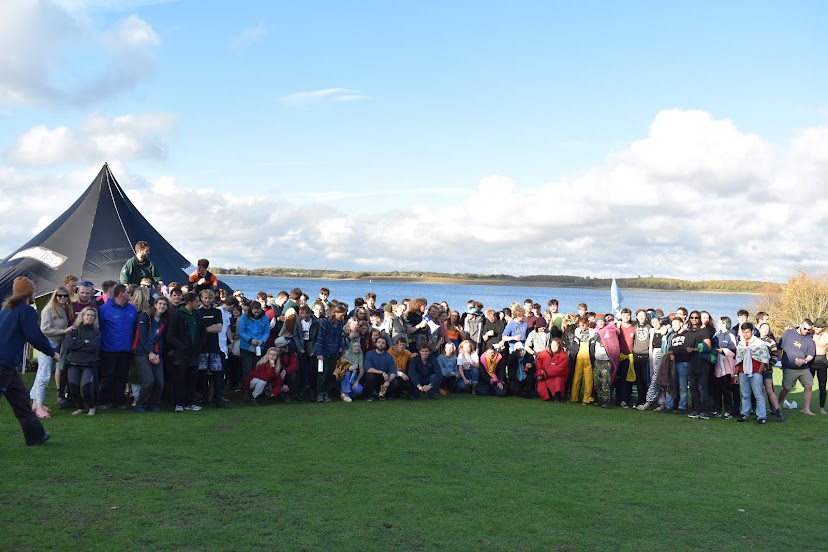 We'd like to thank everyone at Grafham for making the weekend possible, and all our sponsors (Boardwise, Buccaneers, Sett Surf, One Sun and Watersports Nomad) for your continued support. We'd also like to thank everyone who attended for making it another cracking weekend.
Photography by Reid Shrubsole